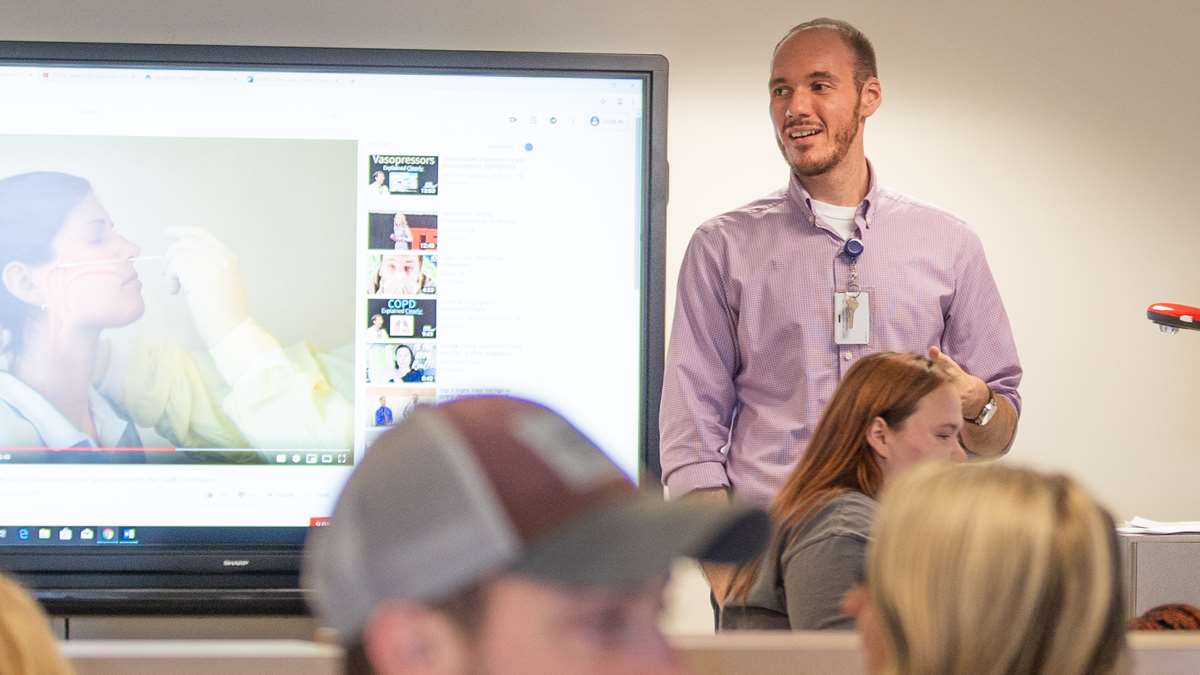 FOSTERING COMPASSIONATE, SKILLED PHARMACISTS
Pharmacists help patients live happier and healthier lives. From ensuring safe, accurate delivery of medications, to developing new treatment methods, pharmacists are an integral part of the patient care team.
Students
Academic Programs
Office of Admissions and Student Affairs
From admissions to advising and other learning opportunities, the Office of Admissions and Student Affairs assists current and prospective Doctor of Pharmacy (PharmD) professional program students on their academic paths to becoming successful pharmacy professionals.
Simulation Training and Education for Patient Safety (STEPS)
STEPS isn't just about physician education – it's about patient safety. By providing a safe learning environment with fully responsive technology, our students are safer and smarter before encountering patients in everyday and critical care situations.
Explore STEPS