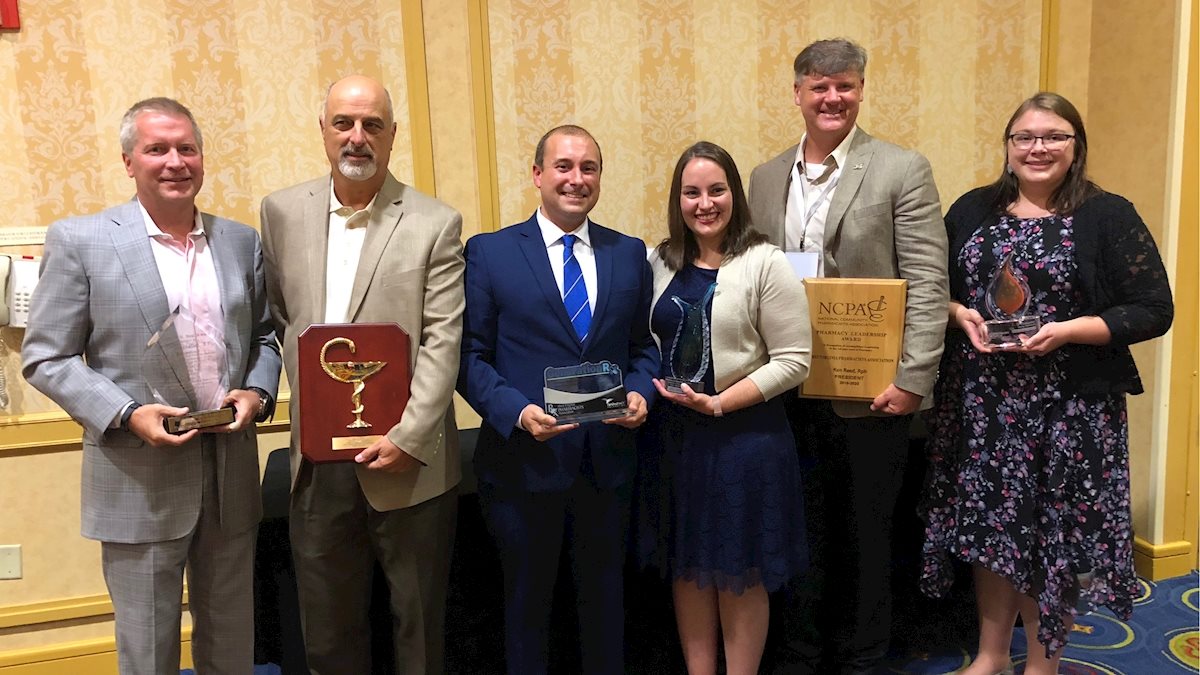 Four West Virginia University School of Pharmacy alumni and two faculty members received awards at the 111th annual West Virginia Pharmacy Association (WVPA) Convention.
J. J. Bernabei earned the Dr. James H. Beal Award sponsored by the West Virginia Pharmacists Association; Charles "Laddie" Burdette, earned the Bowl of Hygeia sponsored by the American Pharmacists Association; Chelsea Gresham earned the Distinguished Young Pharmacist Award sponsored by Pharmacists Mutual Insurance Companies; and incoming President Ken Reed earned the NCPA Leadership Award.
The SoP's Director of Experiential Learning Mark Garofoli earned the Generation Rx Champion's Award sponsored by Cardinal Health; and Associate Professor Gretchen Kreckel Garofoli earned the Excellence In Innovation Award sponsored by Upshur-Smith Laboratories.
This year's convention was held August 17-18 at the Charleston Marriott.