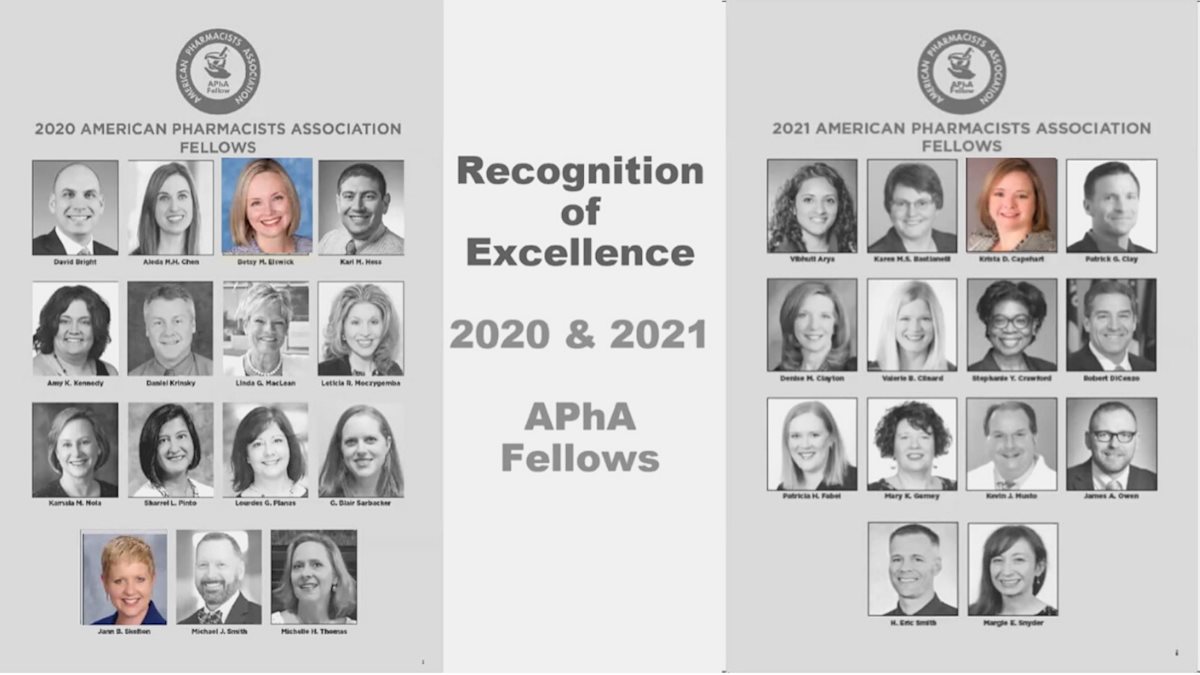 West Virginia University School of Pharmacy's mission to improve the health of West Virginians is more than a statement. It's a reality. From COVID-19 vaccines to diabetes to substance abuse and women's health, the School's faculty and students have traveled the state to educate residents and provide patient care.
This month, the American Pharmacists Association (APhA), the largest professional association of pharmacists in the U.S., recognized the School of Pharmacy's dedication with numerous awards. APhA announced the winners during its virtual 2021 annual meeting. APhA named Associate Professor Dr.
Krista Capehart as the Individual Practitioner National winner. Dr. Capehart earned this prestigious honor for her statewide leadership, serving as an architect for West Virginia's COVID-19 vaccine rollout.
The accolade is one of APhA's Immunization Champion Awards. This category recognizes individuals and organizations within the pharmacy profession who have made extraordinary contributions towards improved vaccination rates within their communities. The West Virginia University American Pharmacist Association-Academy of Student Pharmacists (APhA-ASP) Chapter earned four national awards and two regional awards. ASP was this year's Chapter Achievement Award Winner Division AAA, Operation
Diabetes National Award Winner, Women's Health Campaign Outstanding National Chapter, and they received second runner-up for the Generation Rx National Award. Regionally, ASP was the Operation Immunization and OTC Medication Safety Award Winners for Region 2.
APhA also thanked its outstanding Fellows for 2020 and 2021 during a special session. Alumni Jann Skelton (BSPharm, `91) and Betsy Elswick (PharmD, `01), as well as Dr. Krista Capehart, were among those recognized. Dean William Petros stated, "It is difficult to put into context the significance of the quantity and quality of the work that led to the awards received by the faculty and students through APhA this year. The collective achievements certainly eclipse any year we have had in our School's 107-year history and the impact represented by each is phenomenal."