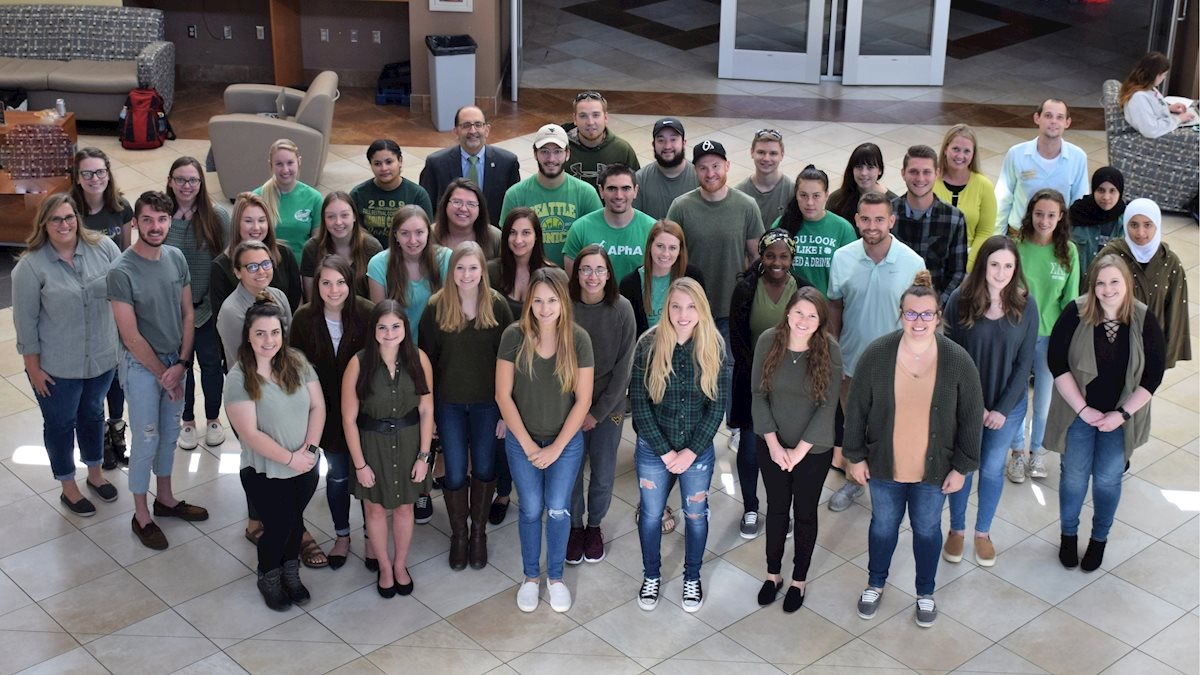 Members of WVU's American Pharmacists Association-Academy of Student Pharmacists (APhA-ASP) Operation Mental Health were in the Pylons October 9 to provide some stress relief.
They kicked things off at Noon with a group photo to spread awareness against the stigma around mental illness. In addition, they provided information on mental health and supplies for DIY stress balls.
Toni, the first facility dog for WVU Medicine Children's Hospital stopped by for a belly rub. She is assigned to the pediatric hematology oncology team and spends a lot of her time on rounds and at the infusion center visiting patients.
Today, October 10, is Mental Health Awareness Day.