Published Articles
PSP Faculty Research Interests:
Nilanjana Dwibedi, MBA, PhD: Dr. Dwibedi's research interests include assessment of patient reported outcomes measures, medication error prevention, evaluating medication adherence, applying new methodology to conduct pharmacoepidemiology research and evaluating impact of new technology in US healthcare systems.

Mark Garofoli, PharmD, MBA, CGP is an Adjunct Assistant Professor at the West Virginia University School of Pharmacy in the Department of Pharmaceutical Systems & Policy. He is a graduate of the University Of Pittsburgh School Of Pharmacy where he earned a PharmD. He is also a graduate of Strayer University where he earned an MBA, with a concentration in management. His professional background includes a decade of experience and leadership within CVS Health and over 5 years of MTM experience with Humana Healthcare.  Dr. Garofoli was the manager of the Medication Therapy Management (MTM) Program in Morgantown, WV, and is now a pain management specialist working on the development of WV Pain Management Guidelines and the Safe & Effective Management of Pain Program (SEMPP). Dr. Garofoli's practice, research, and scholarship areas of interest include pain management, medication therapy management, substance abuse/dependence (addiction), geriatric care, and healthcare management. He resides in and enjoys all that Morgantown, WV has to offer with his wonderful wife Dr. Gretchen Garofoli, also faculty at the WVU School of Pharmacy.

Allie Karshenas: Associate Professor at the Pharmaceutical Systems and Policy department of West Virginia University and Director of the West Virginia Clinical and Pharmacologic Research Center (CPRC), a Contract Research organization (CRO) nested within the WVU-Research Corporation. Its mission is to create a Clinical Trial research center capable of conducting industry-sponsored studies with direct funding from commercial organizations, and to create a "real time" experience for students and residents to experience firsthand industry-oriented clinical trials. Since its inception, WVU-CPRC has been able to successfully conduct over 40 studies, clinically screened over 1600 subjects and dosed over 750 qualified subjects for its studies. The research Center is currently residing within a space of 27000 square foot and is equipped with modern facilities and a capacity of 102 beds. There are nearly 100 support staff from physicians, nurses, laboratorians, EMTs, and other healthcare professional at this Center supporting the various aspects of its clinical, regulatory, operations, and quality requirements. The skill set of the organization varies across various therapeutic modalities from antibiotics to CNS and pain management formulations.

Kimberly Kelly, PhD, MS:  Three overlapping themes emerge from Dr. Kelly's research: (1) cancer risk perception/communication, (2) health behavior (e.g., cancer screening, genetic testing), and (3) elevated risk populations (e.g., Appalachians, those with a family history of cancer). Her work relies on behavioral theory from psychology (health, social, cognitive), as well as communication and information sciences. She mixes qualitative and quantitative methods, utilizing clinic-based and community-based approaches. Most of her research has focused on how risk is communicated in the context of cancer genetic counseling and how risk perceptions differ from objective estimates of risk. She also examines the role of risk perception in cancer screening. Through her research, Dr. Kelly hopes to understand how best to enhance appropriate decision-making about health behaviors in elevated risk populations to accomplish optimal health outcomes.

Traci J. LeMasters, PhD: Dr. LeMasters research interests lie within the fields of pharmacoepidemiology, health services, and outcomes research. Her topics of study have included cancer risk, prevention, treatment patterns, and survival outcomes, including survival analysis and health related quality of life (HRQoL). Her research has been heavily focused on these issues as they pertain to breast cancer, and more recently, the relationship between mammography screening, guideline recommendations, and the risk for false-positives.

Suresh Madhavan, MBA, Ph.D., FAPhA: Dr. Madhavan's primary areas of research interests include health services research and health policy, with particular emphasis on improving access to and quality of health and preventive care services, and the cost-effective use of drugs in healthcare systems. Dr. Madhavan's research has focused on cost-effectiveness and budgetary impact of preventive drug therapies in public programs like Medicaid and the state government employees' insurance program.
Usha Sambamoorthi, PhD: Dr. Usha Sambamoorthi has doctoral training in Economics with a specialization in Labor Economics. She effectively utilizes statistical and analytical expertise in her independent research as well as in collaborative research with physician researchers, sociologists, epidemiologists, statisticians, economists and psychologists as evidenced by numerous authored and co-authored peer-reviewed publications. Dr. Sambamoorthi 's interest in the multidisciplinary perspective to problems has shaped the approach she has taken to health care research. She believes that a multidisciplinary and holistic approach is essential to developing treatment plans and healthcare policy that are ideally-suited to the complicated illness trajectories, treatment regimens, and the complex psychological, social, and economic circumstances of many of the disadvantaged patients with chronic physical and mental health conditions. To date Dr. Sambamoorthi has over 140 publications out of which 90 have either her or her mentees as the primary author. She has received funding research support from federal agencies such as AHRQ, NIH, NIA, NIMH, VHA HSR&D, the private corporation Sanofi, and the private foundation, Benedum. Through research support from these grants, Dr. Sambamoorthi mentors junior faculty members and many graduate students in real-world analysis of high-quality health economics and outcomes research.

Stephen Small, MS, RPh: The themes of Mr. Small's research are: (1) Medication Error Prevention (2) Medicaid Manage Care and (3) Pharmacy Prior Authorization processes.

Xi Tan, Ph.D.:  Dr. Tan's primary area of research interests include pharmacoepidemiology, pharmacoeconomics, health services and outcome research, with particular emphasis on medication use behavior and associated health outcomes. Dr. Tan's current research has focused on medication use in women's cancer and comparative effectiveness of new anticancer agents.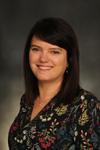 Dr. Winstanley, Ph.D.:  Dr. Winstanley is an Associate Professor at West Virginia University, School of Pharmacy and she has a secondary appointment in the Department of Behavioral Medicine and Psychiatry. Her current research is focused on reducing the morbidity and mortality associated with the opioid epidemic, as well as the use of technology to improve access and quality of behavioral health services. Dr. Winstanley's current research projects include 1) analyses of policies related to the opioid epidemic using prescription drug monitoring program (PDMP) data; 2) development of a brief intervention to improve the safe use, storage and disposal of prescription opioids; 3) improving linkage to prevention and treatment services among patients that have experienced a drug overdose; 4) school-based screening, brief intervention and referral to treatment (SBIRT) and 5) dissemination/implementation of evidence-based practices to improve outcomes for patients with opioid use disorders.