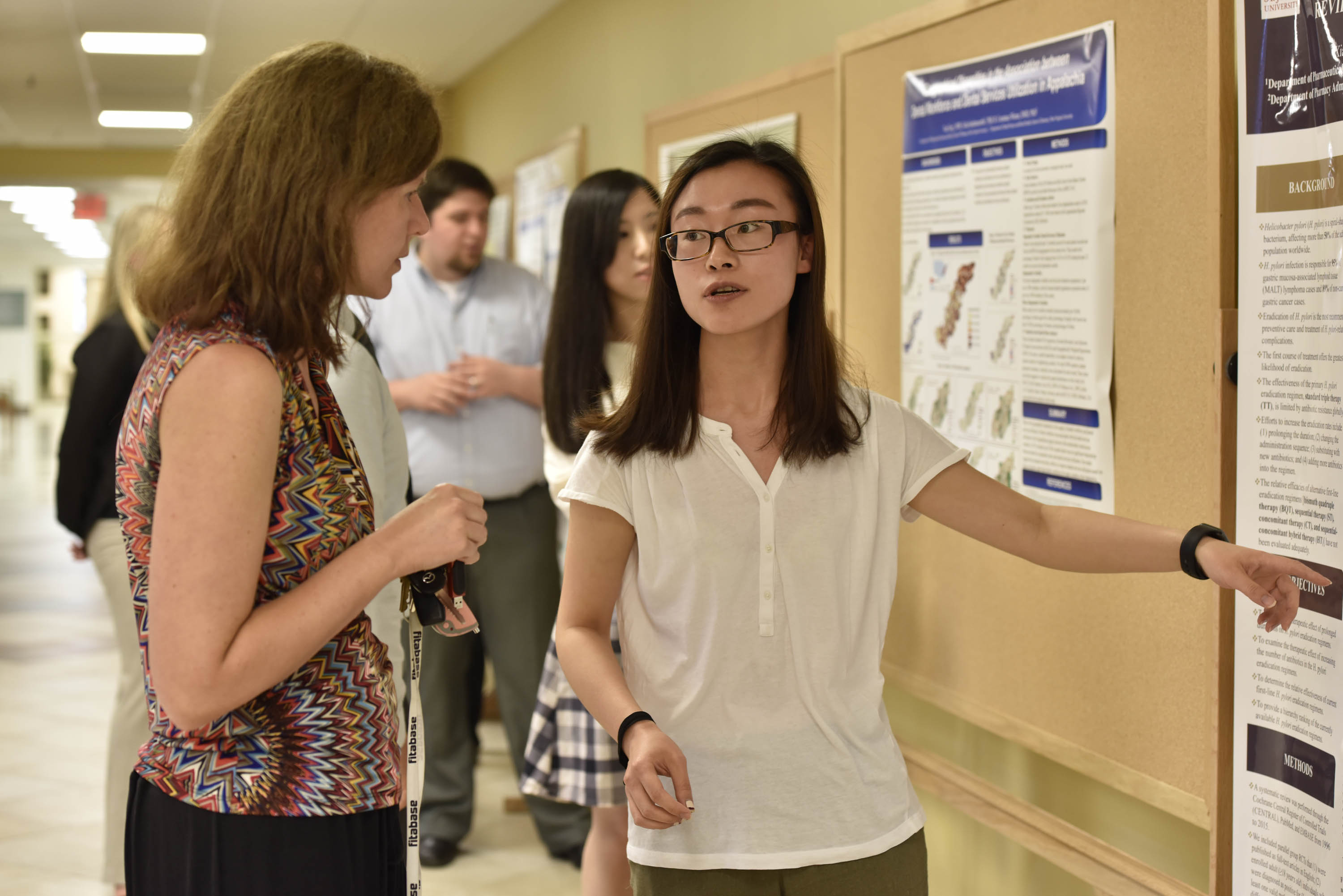 Registration
To receive/maintain a stipend and full tuition coverage, you must register for a minimum of 9 credits in the fall and spring semesters and for a minimum of 3 credits in summer semester. You must be registered in every semester until completion of the dissertation defense, or request a leave of absence, at which time your stipend and tuition coverage will be suspended. The courses you register for each semester must be a priori approved by your interim or permanent PhD advisor prior to registering.
STAR Web registration system:   https://star.wvu.edu/pls/starprod/bwckschd.p_disp_dyn_sched
Registration Process
Point your browser to

http://mix.wvu.edu/

You will see the "Mountaineer information Xpress" with the MIX Login Screen
Enter your Username and Password.   If your MIX account is

 

jdoe@mix.wvu.edu

, then your Username is Jdoe.   Your password is your 2-digit day of birth and the last 4 digits of your WVU ID.
Click "OK"
On the next page, click the STAR tab on the top
Click "Click here to enter STAR"
Select the Student Services, Housing & Financial Aid link.   You are now connected to STAR.
Select Registration link
Click on Select Term link.   Use the pull down option to select desired term. Click on Submit
Select Add or Drop Classes link
Enter each CRN in the blocks and click on the Submit Changes button
You can review your schedule by selecting the Student Schedule or Student Detail Schedule links
If you are in STAR longer than 20 minutes MIX will time-out due to inactivity on the MIX pages
Note: students may not take courses outside of the recommendation of the graduate program (i.e. physical education, music, dance) without the written permission of the Program Director.
Transfer of Courses/Credits Completed Elsewhere
As a Ph.D. student, you may transfer all credits with a B- grade or better with preference to those credits that apply directly to your graduate curriculum. Only graduate credits earned at academic institutions accredited at the graduate level may be transferred. WVU HSC Admissions & Records must receive an original transcript from the transferring institution. Transferred credits/courses may substitute for required courses.
When transferring credits, please provide information about the course(s) you want to transfer and include the name of the institution with address and zip code, the course number and name, and course description/syllabus as published by that institution. Please make reference to the WVU course it may replace if it meets a course requirement. Attach the original transcript from the transferring academic institution to this form and deliver in hand to your advisor for review and approval by the PSP department graduate faculty. Final decisions regarding substitution of required courses with transferred courses will be made by the Course Coordinators, PSP Graduate Faculty, and/or your Graduate Program Director.