PharmD Candidate, Class of 2023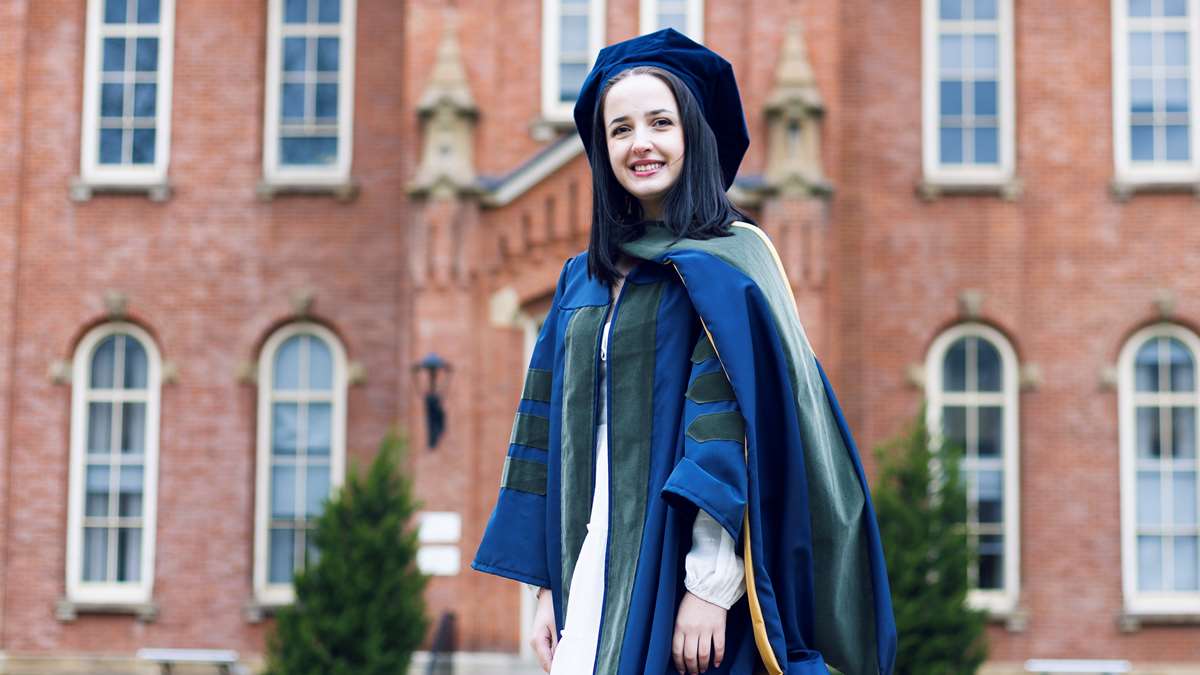 While navigating the challenges of pharmacy school, PharmD Candidate Marianna Kibak has had the added stress of worrying about her extended family in Ukraine. As a native of the country, Kibak has closely followed the war and subsequent invasion by Russia. She takes some solace in knowing that soon she'll be able to help others as a vital member of the healthcare community.
How long did you live in Ukraine?
I lived there when I was young. My mother and I came to the U.S. when I was seven. Neither one of us could speak English.
Which of your family members are still there?
Some of our distant relatives and my moms' friends live in Ukraine. My uncle and his wife relocated briefly to Italy at the start of the war. They have since gone back to Ukraine and currently live there. Their home isn't in an active war zone, but they often hear sirens warning of potential attacks. 
Russia invaded Ukraine during the spring semester of your P3 year. Was that an added stress for you?
The war is often on my mind, but it does not compare to the mental toll it took in the beginning. Every day I hope the war in Ukraine will end, but I believe this will be a long-lasting conflict.
From a student pharmacist perspective, what is your take on the war, the suffering, humanitarian efforts and other health-related issues there?
It bothers me greatly that the aggressors are targeting healthcare facilities, which is a breach of the Geneva Convention rules of engagement. I am grateful to the many humanitarian groups that continue to provide aid in the face of danger.
Have you been involved in fundraising efforts or other projects to help Ukraine?
Last spring, I was involved in selling Ukrainian flag lapel pins. All proceeds were donated to Project HOPE, which is an international global health and humanitarian aid organization founded in the United States. I also helped my mother donate medical supplies to Ukraine. Since then, I have been focused on helping my cousin, who has relocated to California with his family.
How do you feel about the war now as compared to a year ago?
I am still just as saddened as before over the atrocities happening in Ukraine. I am especially outraged at the kidnapping of Ukrainian children and their forced relocation to Russia, for which Russia was charged with war crimes.
Has the war in Ukraine inspired your career path in anyway? Has it changed the way you think about life?
It has made me even more thankful for the opportunity to live here in the U.S. and to be a part of the WVU School of Pharmacy's Class of 2023.
What are your plans after graduation?
I have applied for a hospital staff pharmacist position.