PharmD, Class of 2020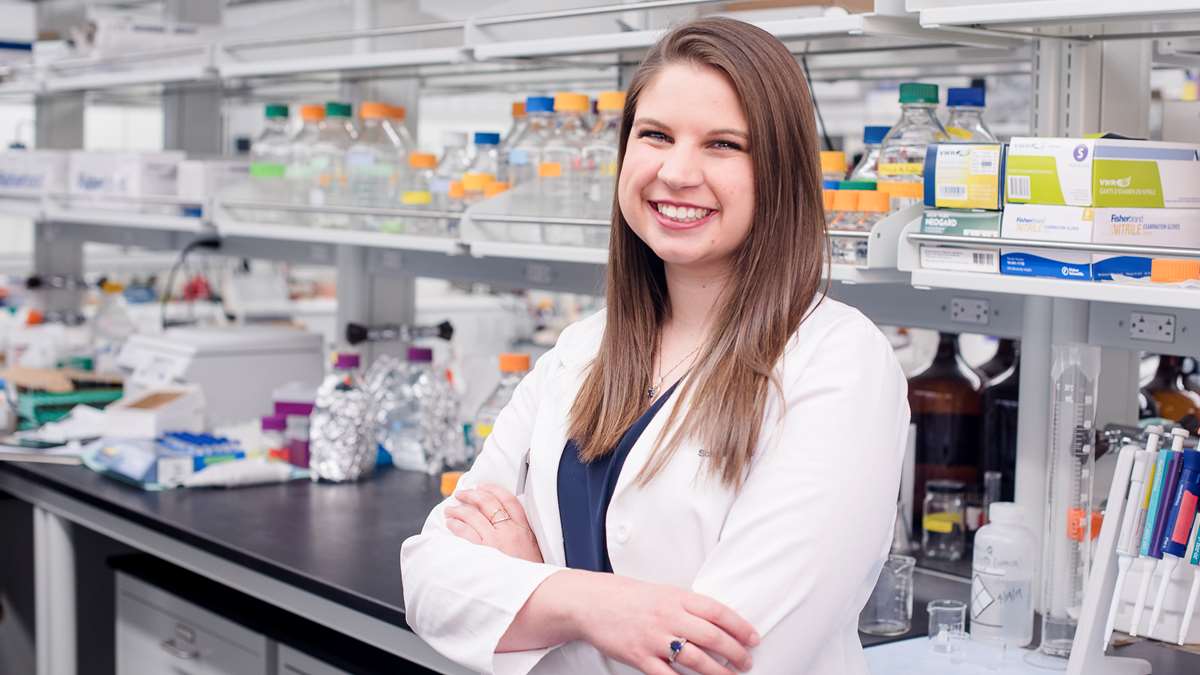 Maddie Harvey (PharmD, 2020) found a way to combine her passions for education and healthcare through the West Virginia University School of Pharmacy.
Why did you choose pharmacy as a career?
I chose pharmacy because it combined everything that I wanted to do into one career. I have a desire to teach, but both of my parents work in healthcare, and I have type 1 diabetes. So, I was drawn to healthcare as well. With my pharmacy education, I can meet in the middle of those two careers.
How did living with type 1 diabetes influence your career as a pharmacist?
I was diagnosed with type 1 diabetes when I was seven years old. Upon recommendation, my parents sent me to Camp Kno Koma, a youth diabetes camp in West Virginia. I attended when I was first diagnosed, and I've been going every year since. I was a leader in training when I was 16 and 17. Then I was a counselor, and then I was a head counselor. Those experiences shaped me to be who I am today. I met many of my role models at Kamp Kno Koma, including several pharmacy professionals. 
Was there anything about pharmacy that surprised you?
When I first got into pharmacy school, I can honestly say I didn't know much about pharmacy or the many different career options for pharmacists. Through my time at WVU, I learned about the clinical role that pharmacists play in healthcare. Pharmacists work as part of an interdisciplinary team in hospitals; they catch drug interactions and make therapeutic recommendations in the community setting. There are so many different variations of a pharmacist.
Name an extracurricular activity you participated in during your time in pharmacy school?
I was a member of WVU's marching band. I was a four-year member of the color guard. I believe I'm the first and only person at WVU to attend pharmacy school and participate in the band at the same time. So, I'm thankful that I could do that because I met so many wonderful people, and I was able to travel to a lot of places. It was a great experience.
Why did you choose WVU for pharmacy school
I'm a native of Morgantown, so I was able to see all the good that WVU offers. I grew up cheering on the Mountaineers, so it was always my dream to attend WVU. Now, I can say I'm a proud graduate!
What are your plans after graduation?
I plan to attend a PGY1 pharmacy residency with WVU Medicine and Allied Health Solutions and the WVU School of Pharmacy. I'll get my teaching certificate with this program. I'd love to stay involved with the School of Pharmacy and its student organizations. I hope to mentor student pharmacists and help them find their role in pharmacy just as I did.