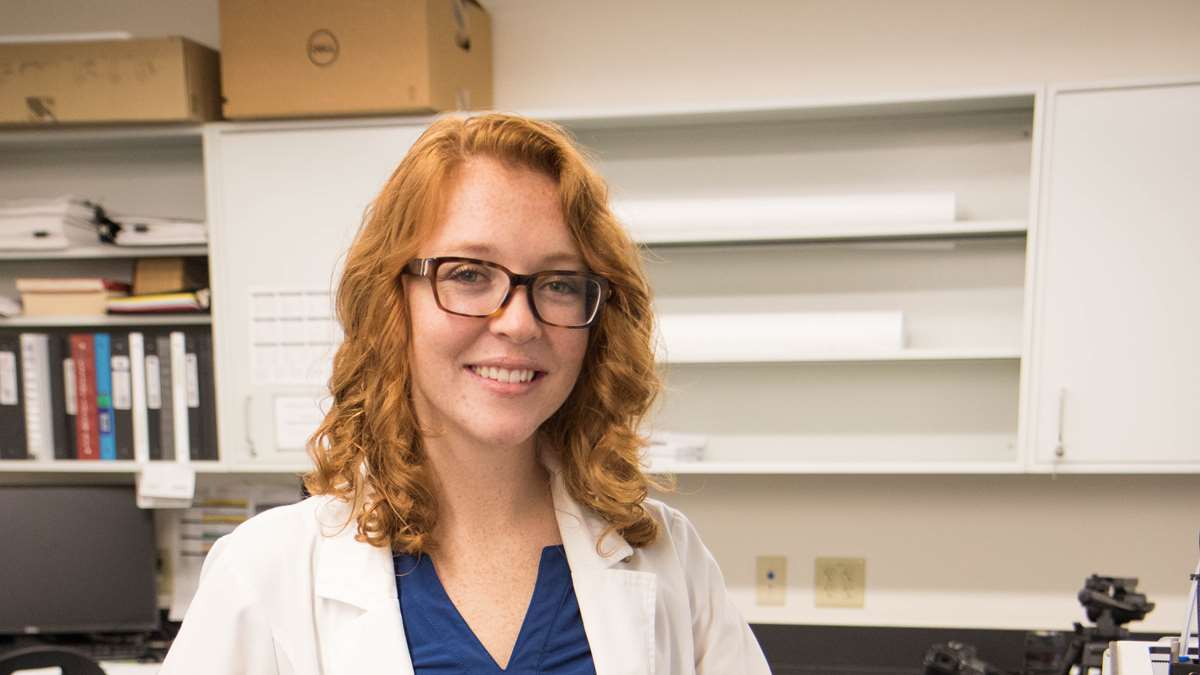 Third-year pharmacy student Courtney Burgazli is combining her passions for research and gerontology to create customized medication for older adults.
Burgazli came up with the idea to create a 3D-printed oral disintegrating strip that would combine all of a patient's medications into one product. The strip would dissolve in a patient's mouth, making it easier for them to take and adhere to. Burgazli entered her idea into WVU Launch Lab's Women's Pitch Competition and won first place. Now she's more excited than ever to make her dream a reality.
Burgazli is from Middletown, Delaware and is the 16th member of her family to become a Mountaineer.
Why do you want to be a pharmacist?
I want to help people - especially older adults. My goal in pharmacy school is to influence geriatric healthcare. I'm customizing my degree by earning a certificate in gerontology and taking the area of emphasis in research pathway. This combo will give me the skills I need to create change in geriatrics and pharmacy.
How did you come up with the idea of customized medicine through 3D printing?
I came up with the idea along with my research professor Dr. Werner Geldenhuys. He was working on 3D printed drugs for Alzheimers and Parkinson's disease and gave me free reign to pick my project. Fortunately, I had prior experience with programming 3D printers
How does the process work?
We are using a gel extrusion process that makes a polymer gel with all the drugs in one product - kind of like a Listerine strip. That way, geriatric patients who can't swallow very well have the option to take a strip that will dissolve in their mouth.
If all of the drugs are in one strip, and a patient is supposed to take them at different times, how does that work?
We could take care of that with packaging and color coding. Right now, we're in the preliminary stage, so there will be issues combining different drugs together — there's a whole side of pharmacokinetics that will disrupt that. We are starting basic with a single drug, then trying different combinations to ensure they are compatible. We could also coat the strip in different ways for a 24-hour release.
What or who inspired this idea?
I think it was a combination of what I wanted to do with my career moving forward and the great opportunities and resources I had with the 3D printer. Also, we saw what the FDA was doing and how we could move forward with a different branch of what they are coming up with.
Do you have a personal reason for wanting to work on this project?
My grandmother takes multiple medications, and I think adherence is always a big concern in our profession. As pharmacists, we fill multiple medications with specific orders - take this much at this time with this food. It can be very confusing for some peo;ple. In this regard, I think my idea could be groundbreaking.