Profiles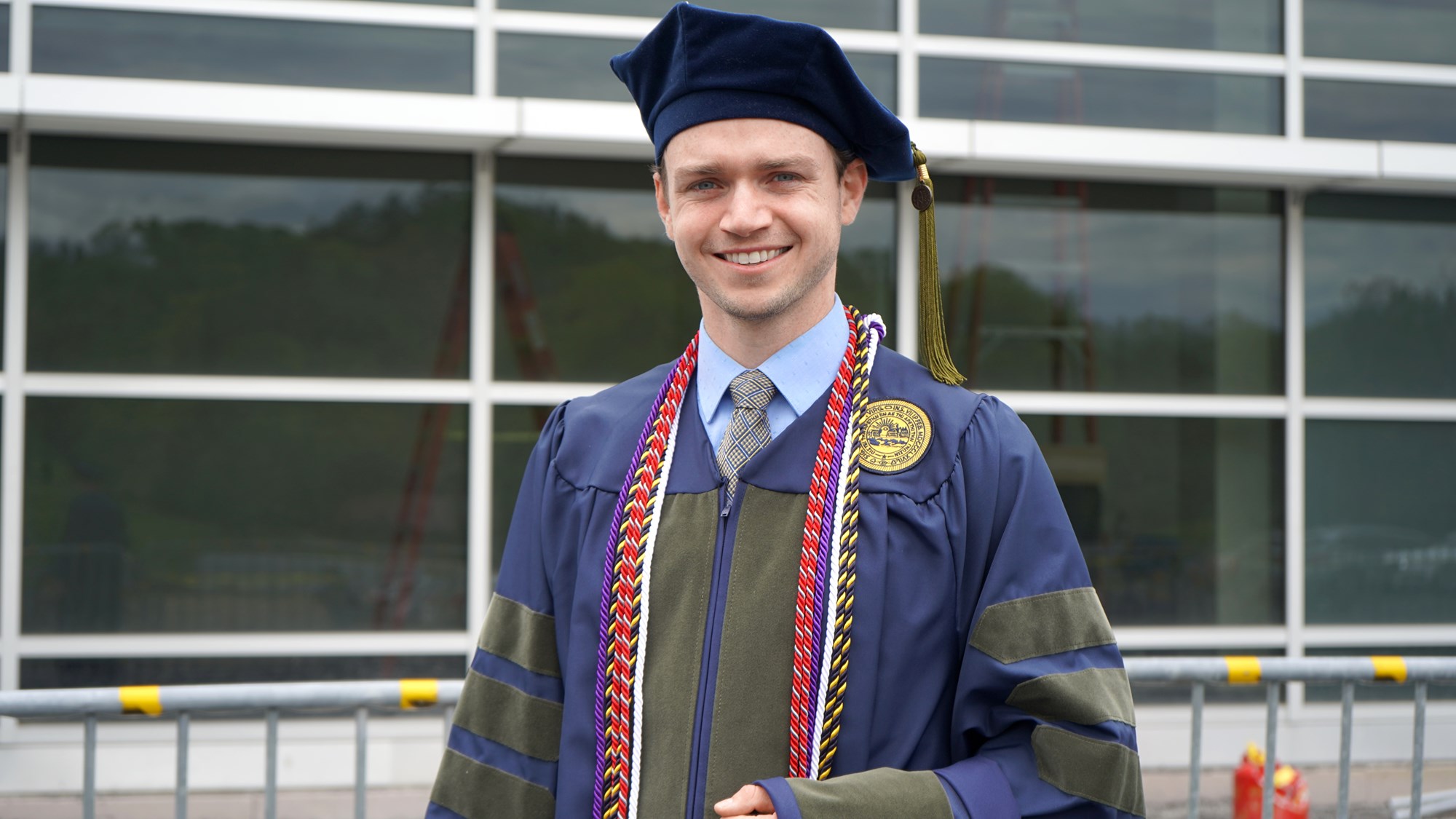 Meet the faces of futureGreatness.
2021 graduate Matthew Brooks, PharmD, started his journey at West Virginia University in 2010 as an undergraduate in biochemistry. At the time, Brooks was unsure what he would do with his degree, but he says WVU did a great job of opening him up to new experiences. While Brooks pursued his masters, he worked at the WVU Agronomy Farm, conducted research and traveled internationally. Eventually, he found his place in pharmacy while shadowing at Ruby Memorial Hospital. "I was following one of the pharmacy residents there, and I saw how she was able to impact patient care," said Brooks. "It was there, watching her working with those patients, that I thought, wow, I want to be a pharmacist." How did that work out for him? Watch his interview below to find out.
Become Part of Our Success
The heart of the School of Pharmacy consists of many talented individuals that make a difference every day. Whether we are personally making great changes within our school or training individuals that do so across the nation, you can see the positive effect of our drive.