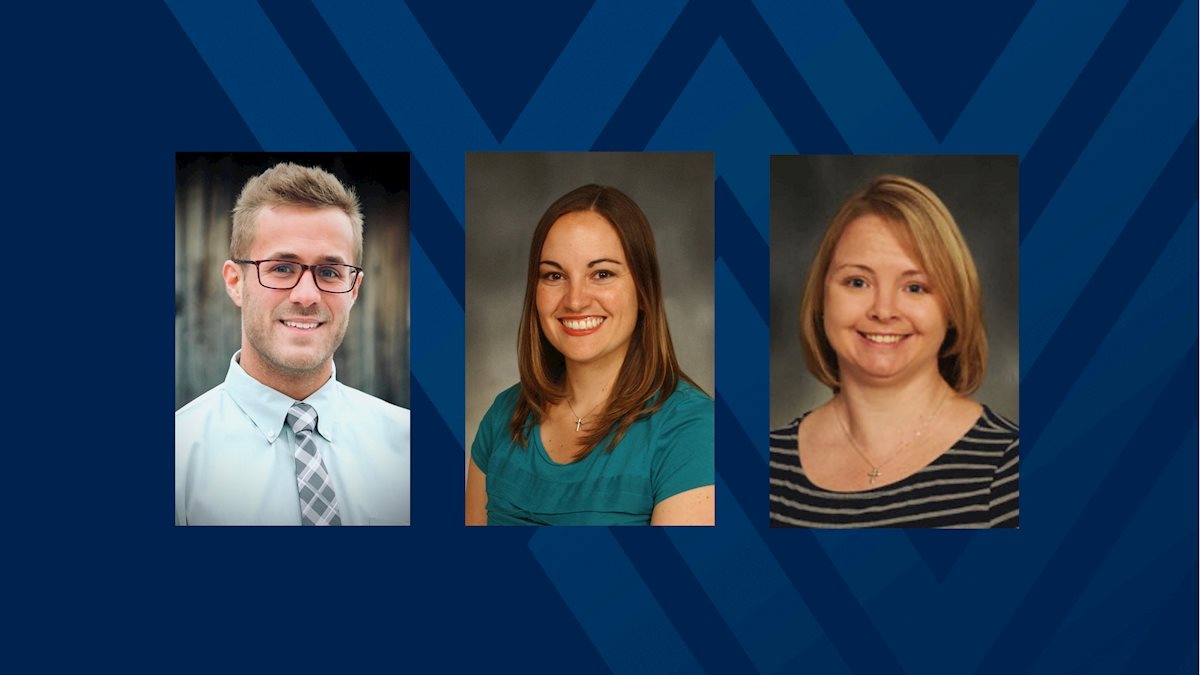 Pictured above are Evan Turco, PharmD; Gretchen Kreckel Garofoli, PharmD, BCACP; and Krista Capehart, PharmD, BCACP.
It is often said that "Mountaineers go first." Faculty at WVU School of Pharmacy once again put innovation in the forefront as being one of 25 teams, along with the Community Pharmacy Enhanced Services Network in West Virginia, selected to participate in Flip the Pharmacy.
The Flip the Pharmacy program aims to move community-based pharmacies from focusing on single interactions with patients to instead caring for patients over time. This shift will help patients receive the most benefit from their medications and manage their individual health conditions.
"We don't want to just focus on the distribution of the medicine, but also the integration of the patient care, so that pharmacists are taking care of all medication needs of the patients we serve," explained Gretchen Garofoli, PharmD, BCACP, who is leading the WVU team.
The WVU team, which also includes Krista Capehart, PharmD, BCACP, and Evan Turco, PharmD, applied to the program and was accepted after a review by the Community Pharmacy Foundation (CPF). WVU will join 24 other existing teams nationwide and will contribute six participating pharmacies to the initiative.
Practice Transformation Teams will act as implementation arms for locally based community pharmacy practice transformation efforts. WVU is part of the program's second round and a Cohort 2 team that will last from October 2020 to September 2022.
The Flip the Pharmacy program aims to influence at least 5,000 pharmacy locations over five years, as well as submit one million care plans, cumulatively reduce one million units in systolic blood pressure and cumulatively reduce 50,000 percentage points in blood concentrations of HbA1c.
"I am excited about the opportunity to continue to grow and expand community-based pharmacy practice here in West Virginia to optimize patient care," Garofoli said. "We have an excellent group of innovative pharmacists and in the future, we hope to grow the number of pharmacies involved and expand the geographic reach within West Virginia."
The program was made possible due to the partnership of the Community Pharmacy Enhanced Services Network and the CPF. The CPESN USA will serve as the coordinating center for the program.