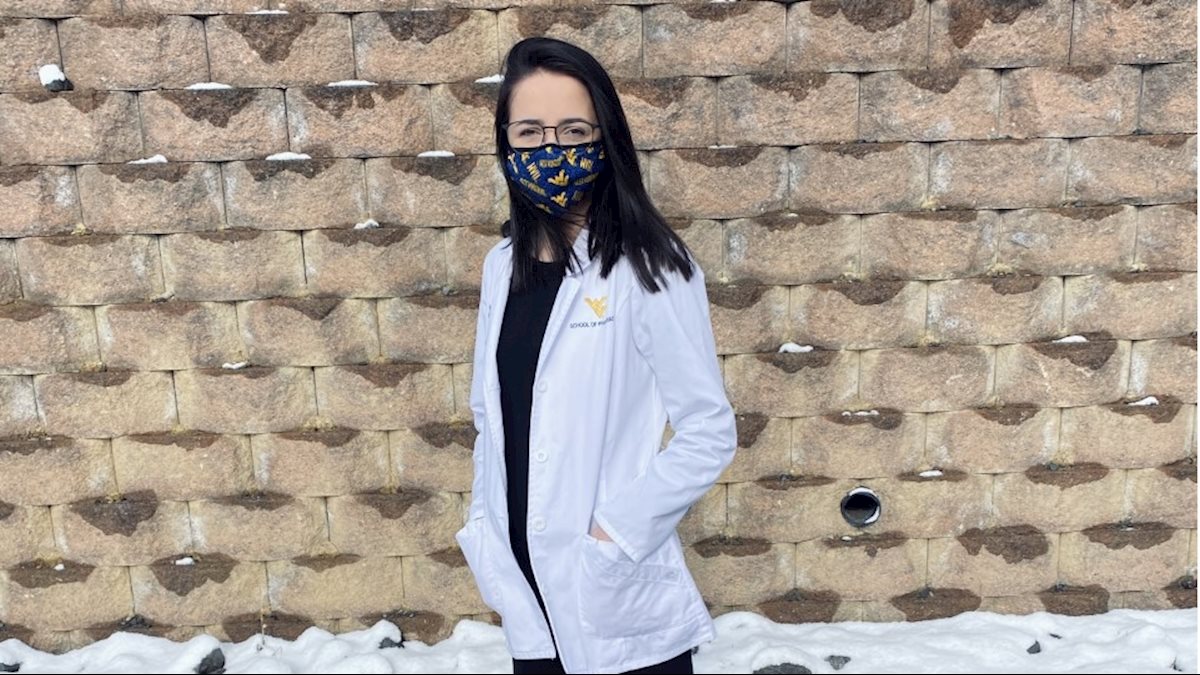 West Virginia University School of Pharmacy student Marianna Kibak chose pharmacy as a career to help others in her community. However, she never imagined that she would be administering vaccinations during a pandemic.
Over the WVU winter break, Kibak, a second-year pharmacy student, interned at Moundsville Pharmacy in Marshall County, West Virginia. The store owner, alumnus Jason Turner (BSJ, `03), asked her if she wanted to give COVID-19 vaccines to patients, and she jumped at the chance.
Like so many people across the world, Kibak had been patiently waiting for the vaccine. She wanted to be a part of the initial wave of vaccinators to administer it.
"I wanted to show the public that the vaccine is safe and important to the health of our population," Kibak said. "This is a critical moment in history because people's lives are on the line."
During the vaccine clinics, Kibak's primary role was to put shots in arms and answer patient questions. She also entered patient information to record and verify vaccine doses. Kibak did the same work at nursing homes and educator clinics in Marshall and Wetzel Counties.
Kibak said that misinformation at the beginning of the vaccine rollout was quite prevalent, so overcoming misinformation by learning and explaining the facts to others helped her become a better communicator and health care worker. "This experience has helped me learn how resilient people are."
To hear more about Kibak's experience, watch her interview below.