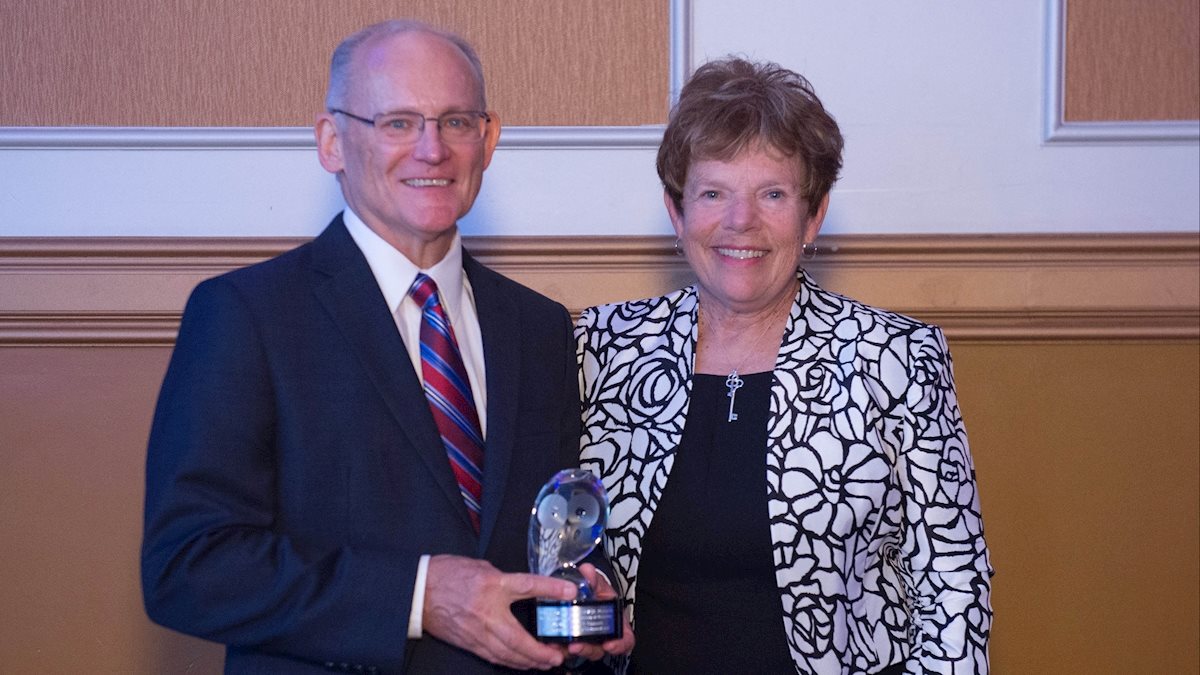 MORGANTOWN, W.Va. — Terry Schwinghammer, Pharm.D., was the recipient of the American Association of Colleges of Pharmacy (AACP) Robert K. Chalmers Distinguished Pharmacy Educator Award.
The award recognizes Dr. Schwinghammer's outstanding achievements as an educator and mentor, his innovations in the classroom, and his overall impact on pharmacy education and the profession of pharmacy. He received the award during the AACP annual meeting held in Anaheim, California, in July 2016.
Schwinghammer, professor and chair of the WVU School of Pharmacy Department of Clinical Pharmacy, is a Fellow of the American Pharmacists Association, the American College of Clinical Pharmacy and the American Society of Health-System Pharmacists. His teaching at the WVU School of Pharmacy focuses on the development of patient assessment skills, communication skills, and case-based learning. In addition to authoring 75 journal publications and 28 book chapters, he is co-editor of the Pharmacotherapy Casebook, Pharmacotherapy Handbook and Pharmacotherapy Principles & Practice.
Photo identification:
Dr. Terry Schwinghammer and Dr. Cynthia J. Boyle, 2015–2016 AACP president
(Photo by Event Photography of North America Corp. (EPNAC))
-WVU-
Check http://wvutoday.wvu.edu daily for the latest news from the University.
Follow us on Twitter: @WVUToday, @WVUPharmacy