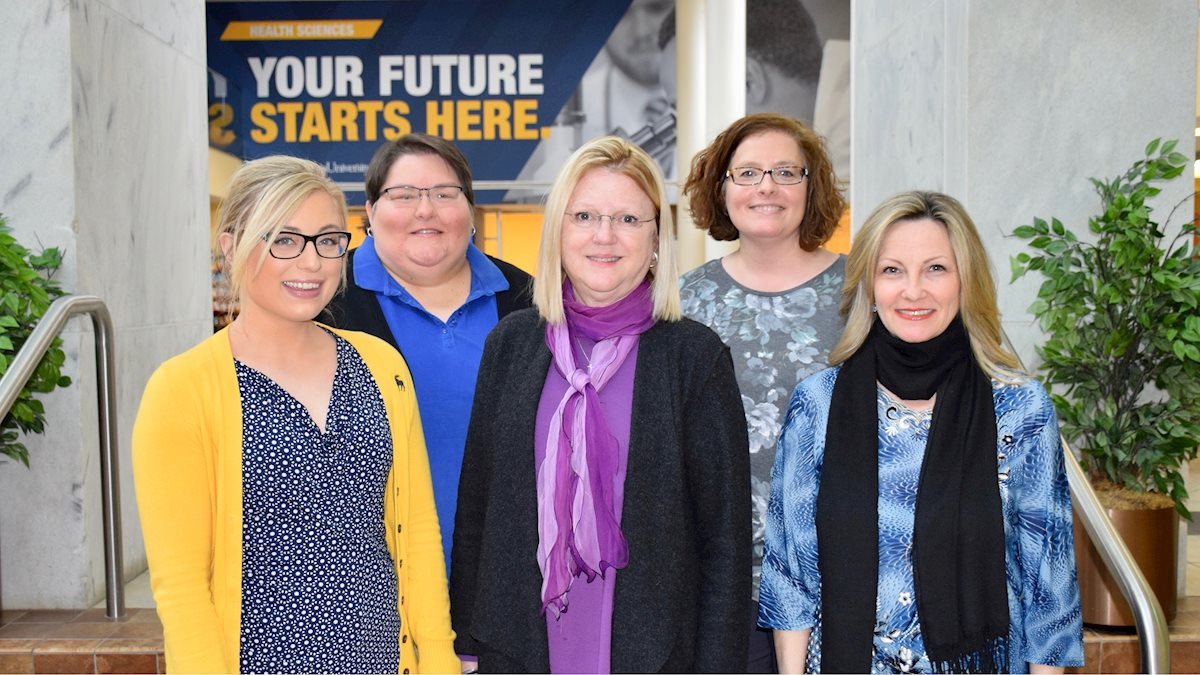 The West Virginia University School of Pharmacy is making it easier for students and parents to navigate the admissions process.
In January, the name of the School of Pharmacy's Office of Student Services was changed to the Office of Admissions and Student Affairs. Dr. Mary Euler, associate dean for admissions and student affairs, says the name change better reflects the broad nature of the services she and her team provide.
"With the competitive nature of pharmacy admissions today, it's critical that someone who is interested in our programs reach the right office and get the correct information," Said Euler.
The School offers a Direct Admit Pathway (DAP) Program for high school students wishing to pursue the Doctor of Pharmacy (PharmD) degree, a PharmD program and two graduate Doctor of Philosophy (PhD) degree programs. Euler believes the name change will make it clear to potential students where to go first when exploring pharmacy career options at WVU.
The Office of Admissions and Student Affairs will still offer the same services such as pre-admission advising, application process advising, academic advising, enrollment verification, grade audits, career advising, and writing letters of recommendation — just to name a few.
"We are very fortunate to have such a dedicated group, led by Associate Dean Euler, who provide our students with individualized attention from recruitment through commencement," said Dr. William Petros, Dean of the School of Pharmacy.
"This is a team effort," said Euler. "We have five people that do this work, and we each have our own niche where we serve this continuum. I just want to give kudos to my staff who are always willing to jump in and do a little more work."
New signage will be installed outside the office later this month. To contact the Office of Admissions and Student Affairs directly, call (304) 293-1894 or email Program Assistant Shelly Lipscomb at shelly.lipscomb@hsc.wvu.edu.