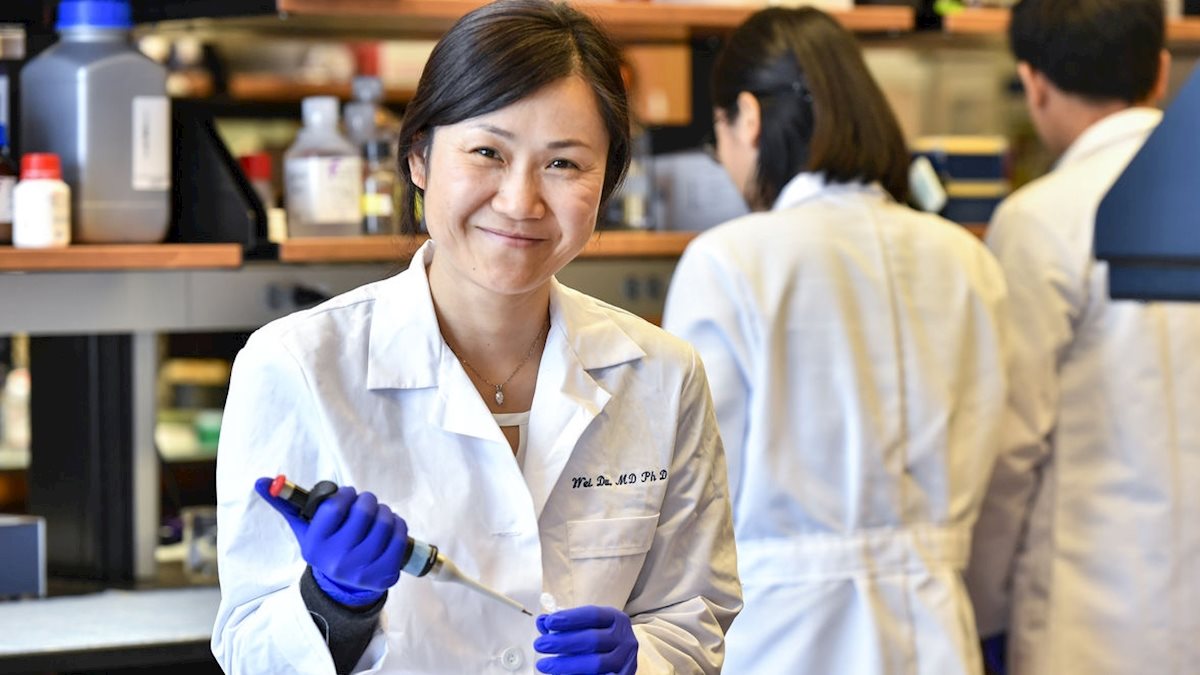 The West Virginia University School of Pharmacy has approximately 10 times more funding from the National Institutes of Health (NIH) today than it did just six years ago. This recently released information is from a research ranking report by the American Association of Colleges of Pharmacy (AACP).
The report shows WVU's School of Pharmacy is ranked 37 out of 142 other schools and colleges of pharmacy nationwide with regards to the total amount of funding awards it receives from the NIH. Between October 1, 2017, and September 30, 2018, the School received $3,714,990.
Dr. Paul Lockman, assistant vice president of experimental therapeutics at the WVU Health Sciences Center and senior associate dean for research and strategic initiatives for the School of Pharmacy, attributes the growth to highly innovative and collaborative faculty who are strongly supported by administrative structures in the School of Pharmacy and the Health Sciences Center.
"There has been a lot of investment both in lab space and in personnel over the past several years," said Lockman. "The School has hired nine research and teaching faculty, and with significant support, we've been able to provide them with the equipment and infrastructure they need to do their work. The increase in NIH grants is evidence that we are seeing results."
Most of the grant monies have been used to support cancer and stroke research as well as drug development in those areas. In September 2018, the School was part of an NIH $11.2 million award given over five years to establish a center that focuses on the environment surrounding malignant tumors, which is emerging as a site that allows the tumors to grow.
Lockman says the School's current NIH research support ranking is important to attracting additional high-quality scientists who are dedicated to solving problems that benefit West Virginians and people everywhere.
"If you have a scientist who is interested in coming to the WVU School of Pharmacy, they want to know that they will be successful here," said Lockman. "A place that is near the top 25% of pharmacy schools and colleges to receive funding from the NIH certainly suggests that we have to tools help them succeed."
Lockman says he plans to build on the School's momentum by encouraging more collaborations and integration of the Health Sciences Center in terms of research. The School of Pharmacy currently has partnerships across the Health Sciences Center as well as the Main Campus.