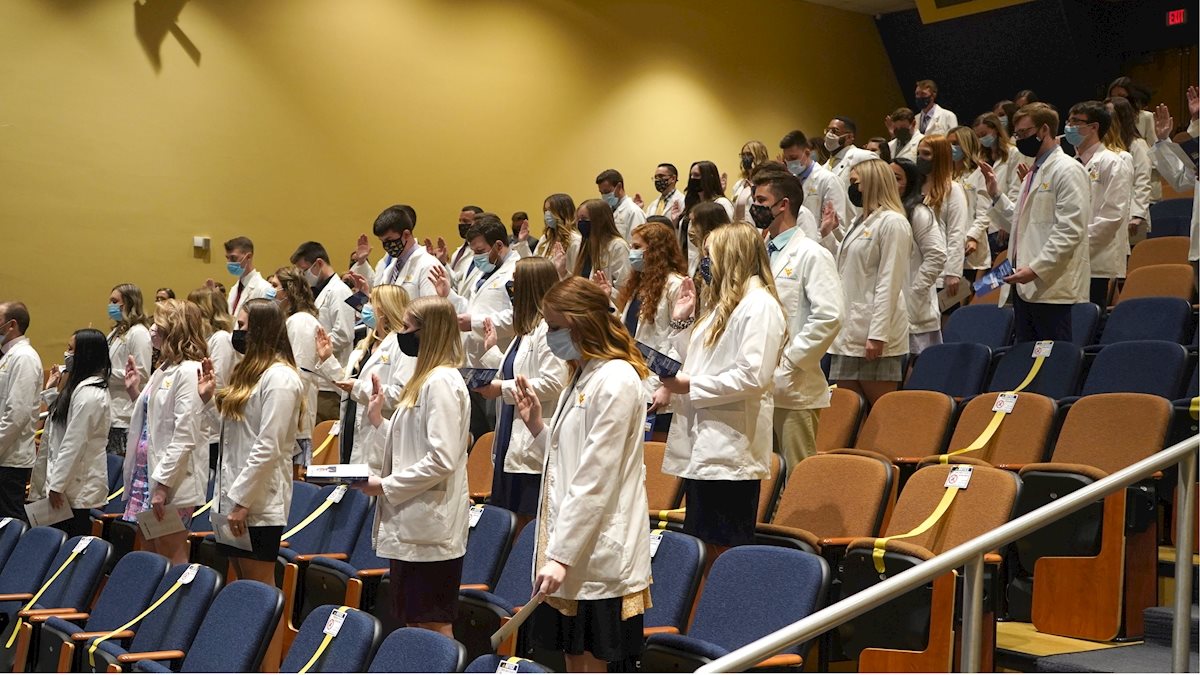 Third-year student pharmacists at the WVU School of Pharmacy recently marked their transition from theory to practice during the 2021 Bowl of Hygeia Ceremony. The event was held in person, socially distanced and within the proper COVID-19 guidelines established by the CDC and West Virginia University. It took place at Okey Patteson Auditorium on Monday, April 26.
Speakers included Professor and Associate Dean for Admissions and Student Affairs Dr. Mary Euler, PharmD Candidate and Class of 2021 President Benjamin Perry, Dean and the Gates Wigner Endowed Chair William "Bill" Petros and Keynote Speaker Scott Knoer, Executive Vice President and Chief Executive Officer of the American Pharmacists Association.
Each PharmD candidate was called to the stage and presented with a unique lapel pin to commemorate the special occasion. Class of 2022 student advisor Dr. Ashleigh Barrickman presented the pins that will identify them as members of the WVU School of Pharmacy wherever they go during their experiential rotations.
The ceremony was recorded for family and friends to view the link is available at https://youtu.be/goBlWdY82HE. There are also candid photos of the event for view and download at this smugmug.com.