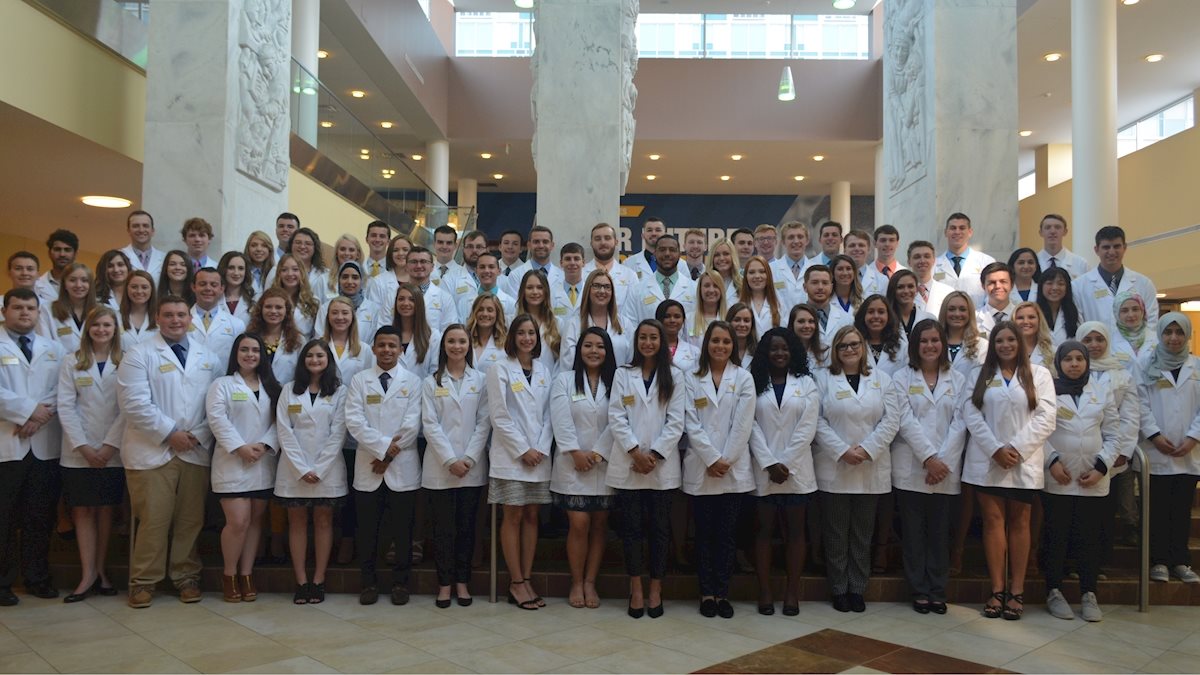 Members of the West Virginia UniversitySchool of Pharmacy Class of 2022 recently received the most significant symbol of their graduate career — the white coat.
The School of Pharmacy held its White Coat Ceremony on Aug. 11 to welcome first-year students into the pharmacy profession. Seventy-nine students made a commitment to be future health care professionals that will develop, deliver and monitor medication in an effort to improve the health and well-being of the community.
White coats received by students were donated by loved ones, faculty, staff, alumni, student pharmacists and friends. A note of encouragement from the sponsor was placed in the pocket of each coat.
"As you walk across the stage today to receive your white coat, your journey in the profession of pharmacy begins and with it a path that will lead you toward a commitment to improving the health of others - similar to the empathy and compassion practiced by the donors of your coats," said WVU School of Pharmacy Dean, Dr. William Petros. "Wear your coat with pride, as it shows you have a strong support system of those who want you to succeed,"
The Class of 2022 includes:
46 females
33 males
53 West Virginia natives
22 out of state students
4 international students
Dr. Ashleigh Barrickman led The Pledge of Professionalism and will serve as the class' faculty advisor.
If you are interested in sponsoring a white coat for a future ceremony, visit https://pharmacy.hsc.wvu.edu/support-us/give-a-white-coat/.