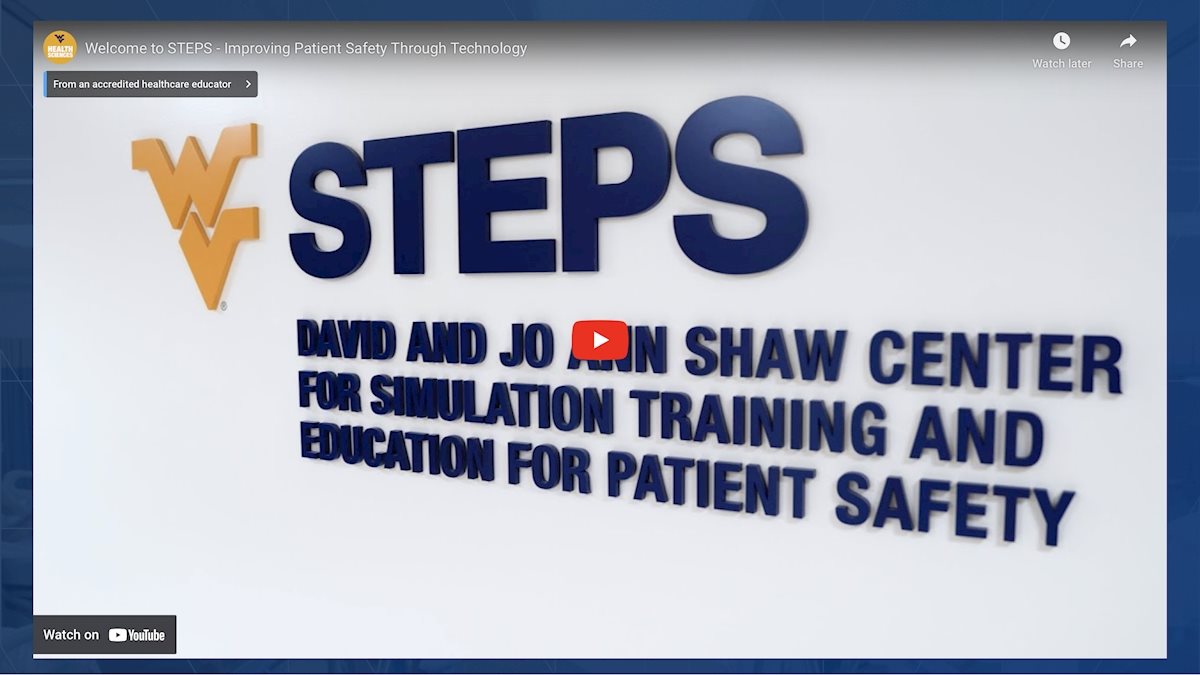 By providing experiential learning in the David and Jo Ann Shaw Center for Simulation Training and Education for Patient Safety, West Virginia University Health Sciences students are safer and smarter before encountering patients in everyday and critical care situations.
Now, prospective students interested in taking a tour of the 20,000-square-foot facility can view a virtual tour online before visiting campus. The new tour is available at steps.wvu.edu and on the WVU Health Sciences YouTube Channel.
The video guides viewers through the state-of-the-art learning center, including an operating room, ICU setups, a mother-child suite, patient exam rooms and more, utilizing chapters that break it up into easy-to-access sections, each with an individual preview. To skip to a chapter, users can scroll on the video timeline or click the timestamp in the summary below the viewing area on YouTube.
STEPS provides a setting for students from all five health sciences schools – Dentistry, Medicine, Nursing, Pharmacy and Public Health – as well as WVU Medicine surgical faculty to learn life-saving procedures, develop interprofessional communication skills and use new technologies.
To learn more about STEPS, visit steps.wvu.edu.