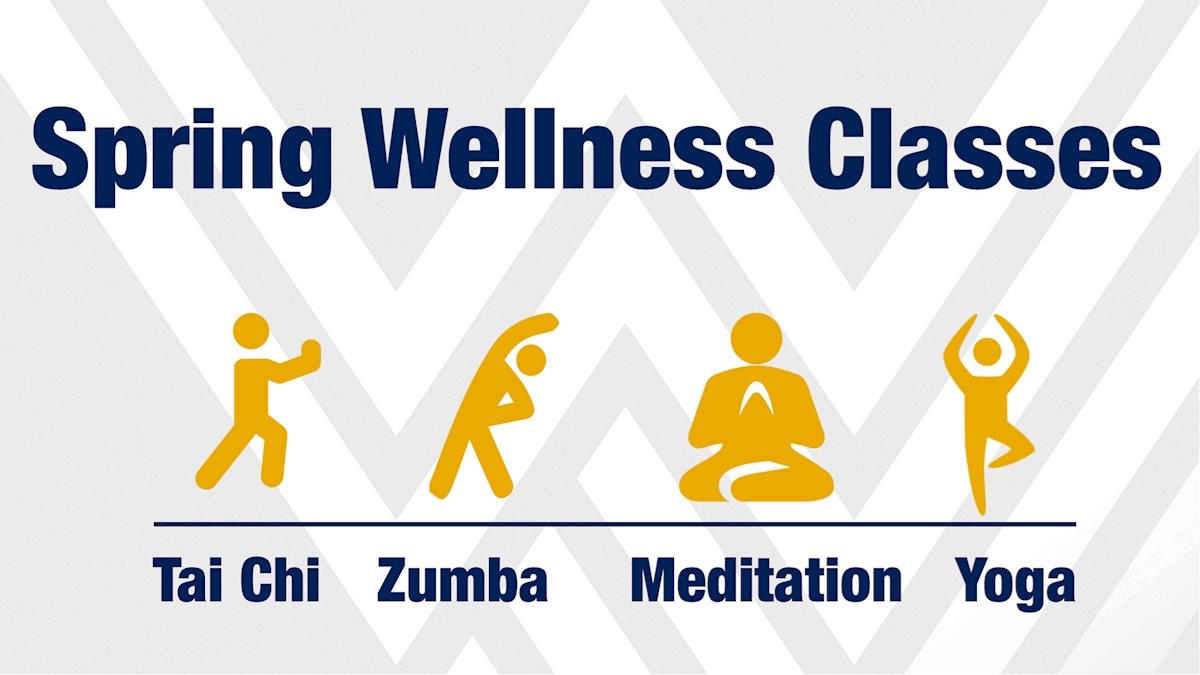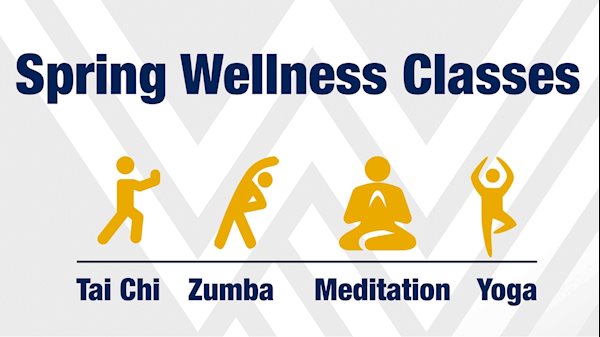 Wellness classes offered by the WVU Medicine Wellness Center are open to all Health Sciences students, faculty and staff. In-person and virtual classes taking place this spring through May 19 include Pilates, meditation, yoga, Tai Chi and Zumba.
The Wellness Studio (HSC-South G278) will be available only to class participants during class times, those using the Wellness Studio for exercise may access the facility outside of class hours.
No class registration is required, walk-ins are welcome.