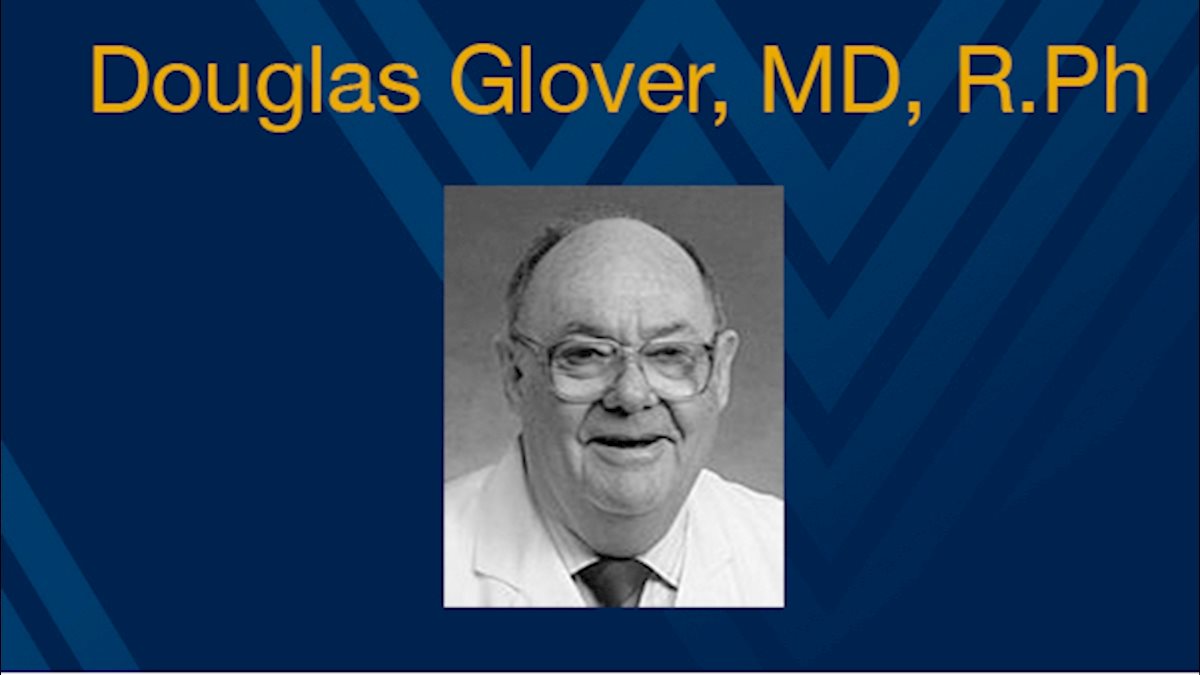 A former West Virginia University School of Pharmacy professor and champion for rural healthcare has died.
Douglas Glover, MD, R.Ph, died on March 5, 2019. He was a graduate of the WVU School of Pharmacy Class of 1951. Following his graduation from WVU, he enlisted in the U.S. Army and served in Korea.
After the war, he practiced pharmacy in West Virginia for four years before enrolling in Emory University School of Medicine. Glover did an obstetrics and gynecology residency at Grady Memorial Hospital in Atlanta followed by a seventeen-year medical practice in Marietta, Georgia.
In 1982, Glover returned to West Virginia to teach medical students in a series of clinics in underserved rural communities in southern West Virginia and Ohio. In 1987, WVU appointed Glover to both the WVU School of Medicine and the School of Pharmacy. During that time, he established five rural outreach clinics in which he taught medical and pharmacy students.
Glover was the associate editor of the textbook, "Current Therapy in Obstetrics," he also authored or coauthored numerous journal articles focused on pharmacokinetics.
Following his retirement, Glover wrote his last book, "From the Everyday to the Extraordinary: West Virginia Pharmacist's Stories, " which captures and documents the varied and diverse lives and experiences of Pharmacists from the State of West Virginia.
Details for a memorial service are forthcoming. In lieu of flowers, the family requests that donations be made in Dr. Glover's memory to the West Virginia University School of Pharmacy.