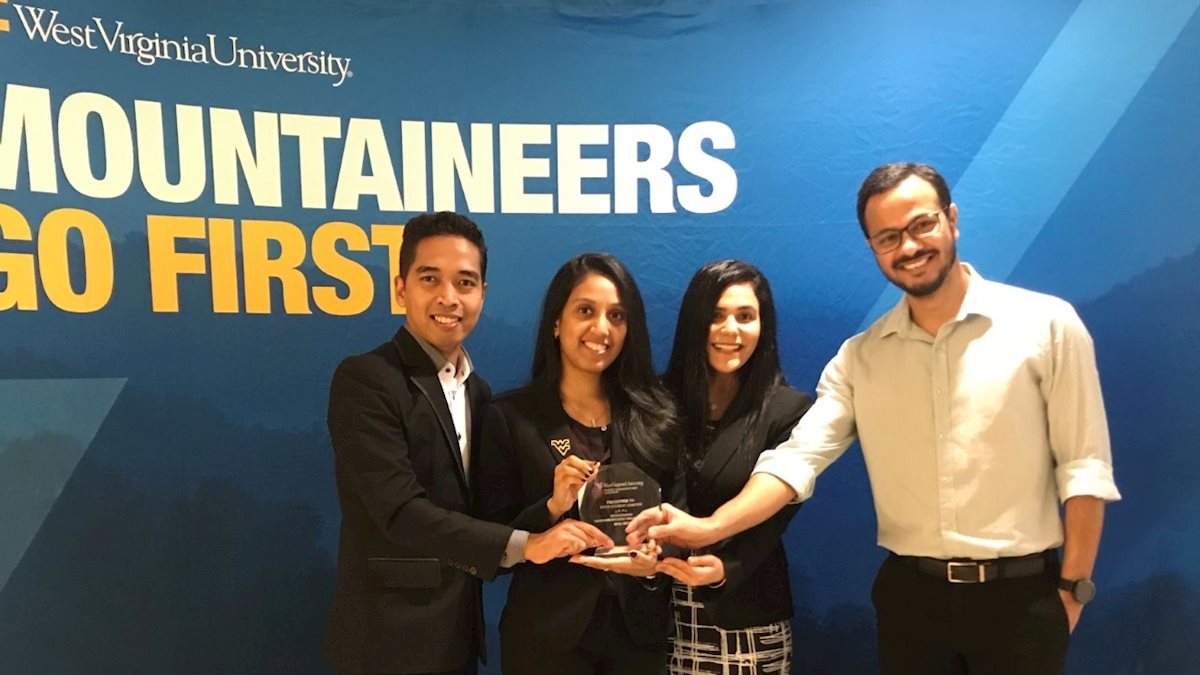 PhD students Jayesh Patel, Nazneen Shaikh and Rowida Mohamed, all from the School's Health and Outcomes Research Program, are the winners of this year's Health Services Research Projects in Progress (HSRProj) team competition for students. The competition is sponsored by AcademyHealth and the National Information Center on Health Services Research and Health Care Technology (NICHSR) of the National Library of Medicine (NLM). The annual competition invites students to use data from the HSRPRoj database in conjunction with other sources to identify research gaps in health services and systems research.
The official award letter states, "The judges agreed that your presentation was well organized, thoughtful and highlighted all components of the structured abstract.
AcademyHealth is the premier organization for Health Services Research. As a winning group, Patel, Shikh and Mohamed will present their research via poster presentation at AcademyHealth's annual meeting June 2-4 in Washington, D.C. In addition, AcademyHealth will showcase their presentation on its website.
Fellow PhD students Chibuzo Iloabuchi, Mona Nili and Yves Mbous were finalists (team) in the competition. Dr. Usha Sambamoorthi, Professor, Pharmaceutical Systems and Policy was the faculty advisor for both the teams.
The PhD students in the Health Services and Outcomes Research Program have had a successful spring semester. Check out some of their major accomplishments including ISPOR's Outstanding Chapter Award!