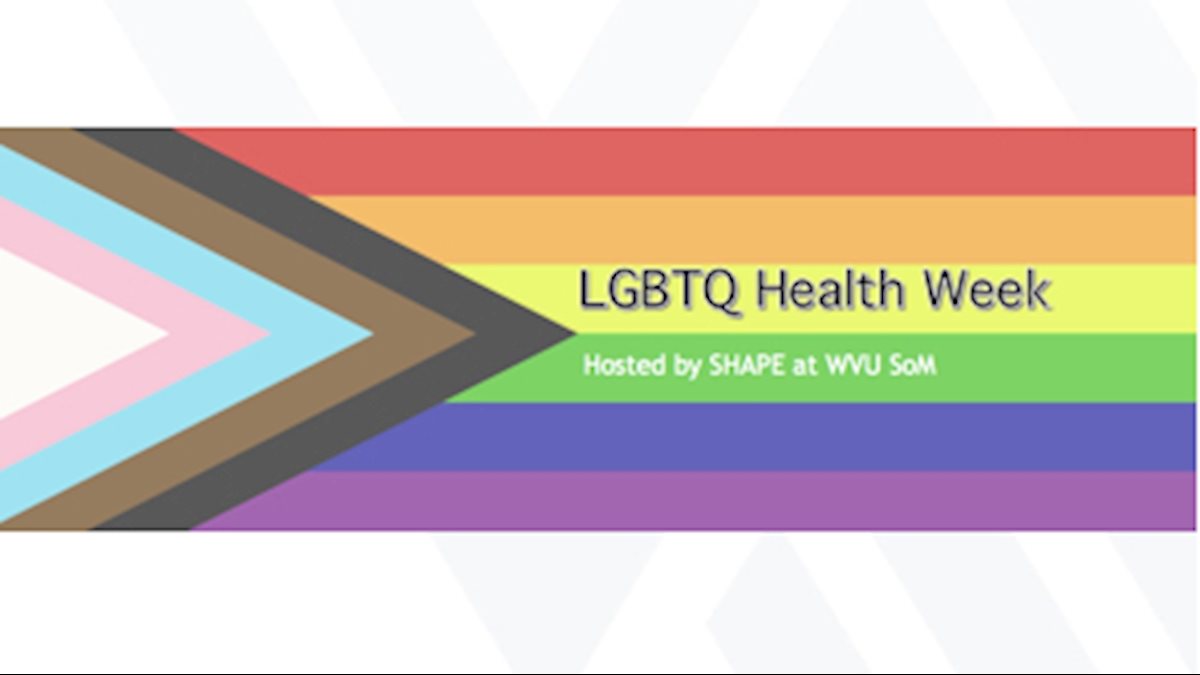 The WVU School of Medicine LGBTQ Health Week Lecture Series is coming next week (Feb 1-3) and is sponsored by SHAPE (Student Healthcare Alliance for Promoting Equality).

Tuesday, February 1st
Gender Affirming Hormone Therapy: Comparing Adolescent and Adult Treatments
Speakers: Dr. Kacie Kidd, MD, director of WVU Medicine Children's Gender & Sexual Development Clinic and Dr. Jessica Perini, MD, WVU Associate Professor & Fellowship Program Director for Endocrinology

Wednesday, February 2nd
How to Be a Good Ally
Speaker: Dr. Molly Fechter-Legget, PsyD, Special Project Director on Gender Affirming Care at WVU Medicine

Thursday, February 3rd
Intersectional Identities: Trans Lives and Equitable Access to Healthcare
In partnership with WVU SNMA
Speakers: Adam AlDouri, MSc, ACRP-CP, Sr. Project Manager of Oncology and Hematology Business Unit at Syneos Health and Dr. Tori Gleason, DC, DACBSP, Diversity, Equity, and Inclusion Consultant

All lectures will take place from 12pm-12:50pm on Zoom. The lectures in the series cover several important topics salient to the LGBTQ+ community, and you are cordially welcomed to attend.
To do so, please register by sending an email to El Didden at ed00028@mix.wvu.edu or https://forms.gle/1zMFTuwPRthEWjD36.

SHAPE is a multi-purpose student organization that aims to spread awareness to both medical students and the medical community at large of the unique concerns regarding the LGBTQA (lesbian, gay, bisexual, transgender, queer, questioning, allies, and asexual) community from the perspectives of both LGBTQA physicians and patients.