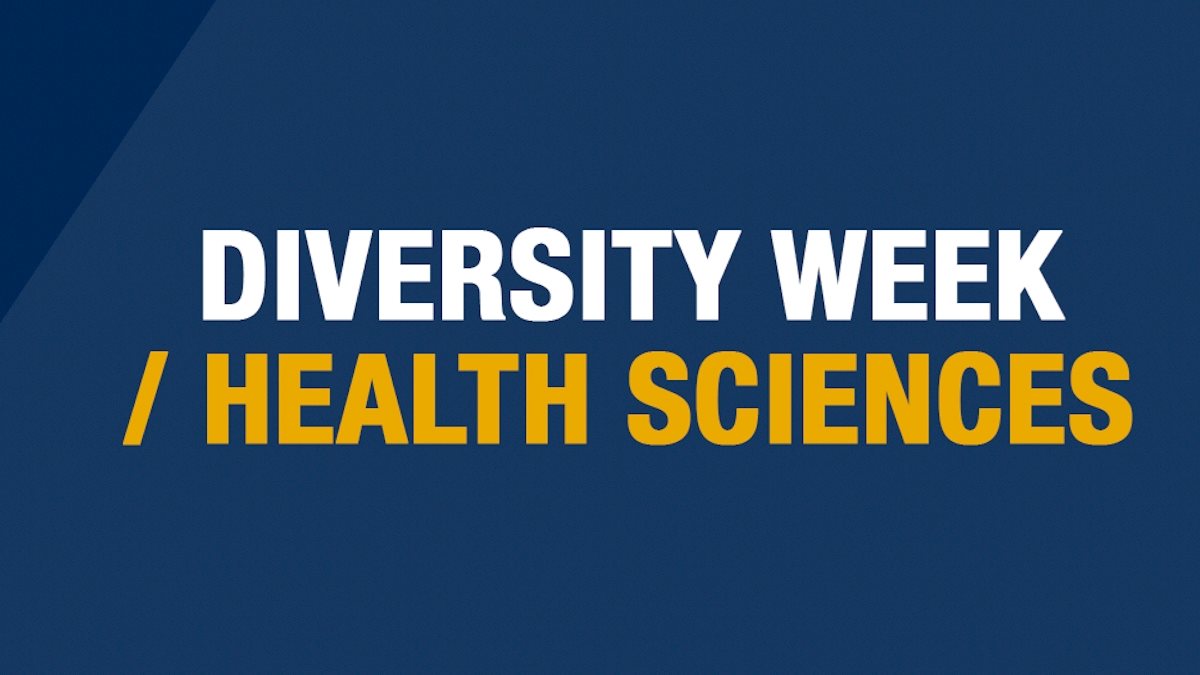 West Virginia University's annual Diversity Week, slated this year for Oct. 11-17, promotes the celebration, education and understanding of different identities and experiences of students, faculty and staff across campus.
The week is an opportunity to explore different cultures, engage in discussions that bring new perspectives, and celebrate the presence of, and contributions made by, people of all identities and experiences, according to the WVU Division of Diversity, Equity and Inclusion.
Virtual events are planned WVU-wide, as well as events specific to Health Sciences.
"We are pleased to have a strong participation from Health Sciences for the celebration of our campus Diversity Week this year," said Julie Lockman, Chair of the Health Sciences Diversity, Equity and Inclusion Council. "Diversity and Inclusion is something that should be prioritized and celebrated year-round, but it is exciting to be a part of a campus-wide effort that unites us in sharing this important work."
Throughout Diversity Week, the Health Sciences community is invited to participate in a social media campaign, #IAmWVUHealth, to celebrate and showcase our diversity. Students, faculty, researchers, staff, residents and others are asked to share how they identify as an individual and within the health community. For example, a student may share a photo of themselves, along with the caption, "I am a future healthcare provider. #IAmWVUHealth." Participants are also invited to tag their respective schools, workplaces, programs, etc.
Another weeklong event is the interactive "Women Beyond Bars" exhibit, which will be displayed in the Pylons. The exhibit, a partnership between the School of Public Health, the Reed College of Media and the Honors College, follows the stories of women's incarceration and re-integration in West Virginia.
Monday, Oct. 12
From 4 to 5 p.m. via Zoom, the School of Nursing will lead a panel discussion on the Women Beyond Bars exhibit. The panel will be moderated by James Messer, MSN, RN (Beckley Campus).
Tuesday, Oct. 13
On Tuesday, Oct. 13 at 9 a.m., a webinar, "Science, Race and Power," will be held by Angela Saini, author of "Inferior" and "Superior." Saini, an award-winning science journalist, author and broadcaster, presents radio and television programs for the BBC. Her writing has appeared across the world, including in New Scientist, Prospect, The Sunday Times, Wired, and National Geographic. The event is being sponsored by T32 training programs within Health Sciences.

From 6 to 7 p.m. via Zoom, the School of Nursing will host a panel discussion on "Science, Race and Power." Ian Avis, Student Nursing Association (SNA) Student President, will moderate the discussion with SNA students and students from Democrat and Republican student clubs about race, Black Lives Matter, and equity.

Also on Oct. 13, the Multicultural Association of Students in Healthcare (MASH) will host a student panel, "Navigating Health Professional Education as a Person of Color/Under-Represented Minority," from 7 to 8 p.m. via Zoom. The panel will feature student representatives from the WVU School of Medicine, School of Pharmacy, and School of Dentistry and will be moderated by Dr. Kerri Woodberry.
Wednesday, Oct. 14
Thursday, Oct. 15
The School of Nursing will host a discussion about Safe Environments in Education from 2 to 3 p.m. via Zoom. Heather Coddington, MSN, RN, Keyser Campus, will lead the discussion about current practices and safe environments.

On Thursday, Oct. 15 at 3 p.m., the Health Sciences Office of Research and Graduate Education will host "Promoting Inclusive, Safe, and Supportive Research Environments." The discussion is being led by Alison Gammie, PhD, Director, Division of Training, Workforce Development, and Diversity, National Institute of General Medical Sciences.
Friday, Oct. 16
To conclude the Diversity Week, the School of Nursing will host a discussion about the week's events from noon to 1 p.m. via Zoom. Co-hosts Sandra "Sam" Cotton, DNP and Christy Barnhart, MSN, RN, will offer a thoughtful summary and a brainstorming session about what's next.
• • •
Health Sciences has built six diversity, equity and inclusion (DEI) teams and an oversight council that includes more than 90 individuals representing the five schools, Health Sciences offices and programs and other external stakeholders who collaborate on efforts to strengthen diversity, equity and inclusion at the Health Sciences campus. For more information on DEI efforts at Health Sciences, visit health.wvu.edu/diversity.