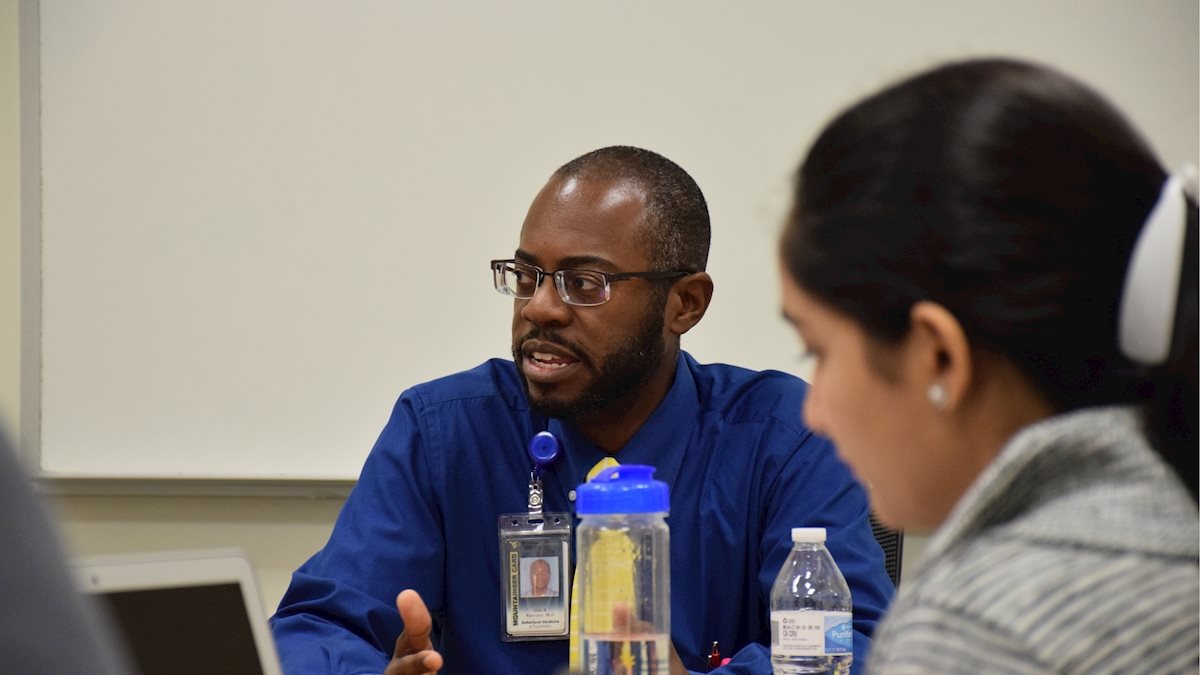 Fasting is a common practice in many religions, but what if a patient's religious beliefs keep him or her from taking a life-saving medication? How do pharmacists work around language barriers? To create cultural awareness among first-year students (P-1) and help them to navigate related challenges in a professional, caring way, the WVU School of Pharmacy has incorporated a new activity into the P-1 curriculum that addresses culture and diversity.
As part of the Pharmacy Practice and Management Course, the School invited 14 individuals spanning many cultures and backgrounds to talk to students about some of the challenges and barriers that their cultures may face in the healthcare system. Students were broken up into 10 smaller groups and met with each of the panelists in a roundtable format.
Clinical Associate Professor Betsy Elswick helped to organize the inaugural event.
"The conversations that were started and the stories that were shared by individuals across races, religions and diversities were impactful," said Elswick. "We hope to continue to build upon these conversations about culture and healthcare in the future."
Topics for the discussion included, English as a second language; African
American patients/culture; Hispanic/Latino patients/culture; Asian
American patients/culture; Native American patients/culture; LGBTQ + patients/culture; Homeless and vulnerable patients/culture; Disabilities and patients/culture and Spirituality and Religion.