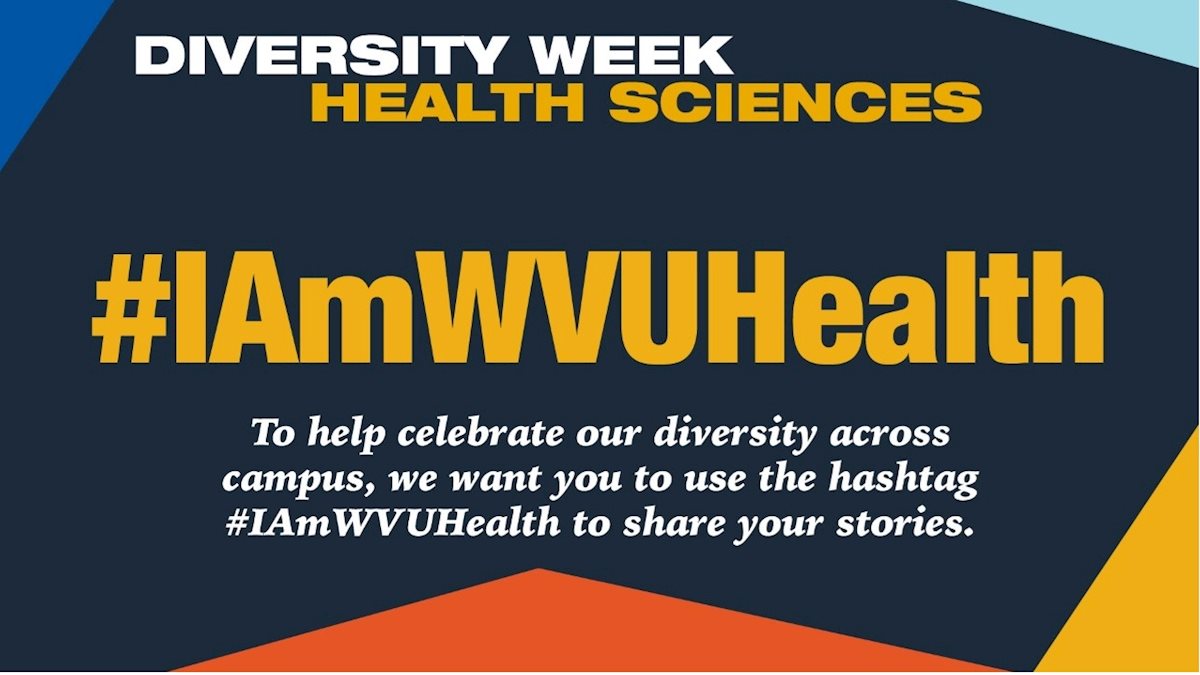 As part of Diversity Week, Oct. 11-17, the Health Sciences community is invited to participate in a social media campaign, #IAmWVUHealth, to celebrate and showcase the diverse backgrounds throughout the Health Sciences campuses.
Students, researchers, faculty, staff, residents, alumni, healthcare providers and others are invited to participate in the campaign to share how they identify as an individual within the health community.
"Diversity Week at Health Sciences is a time to celebrate not only what makes us unique, but what brings us together," said Dr. Clay Marsh, Vice President and Executive Dean for Health Sciences. "From our collective lived experiences, we can learn from one another and take with us that wealth of understanding and compassion into the world."
To join the conversation, simply state something about yourself and use the hashtag #IAmWVUHealth. For example, someone may share a photo of themselves with the caption, "I am a future healthcare provider. #IAmWVUHealth." Participants are also welcome to tag their individual schools, workplaces, programs, etc.
Kendalyn McDaniel, a student representative on the School of Medicine Diversity, Equity and Inclusion Committee, pioneered this campaign to help bring awareness to diversity across campus.