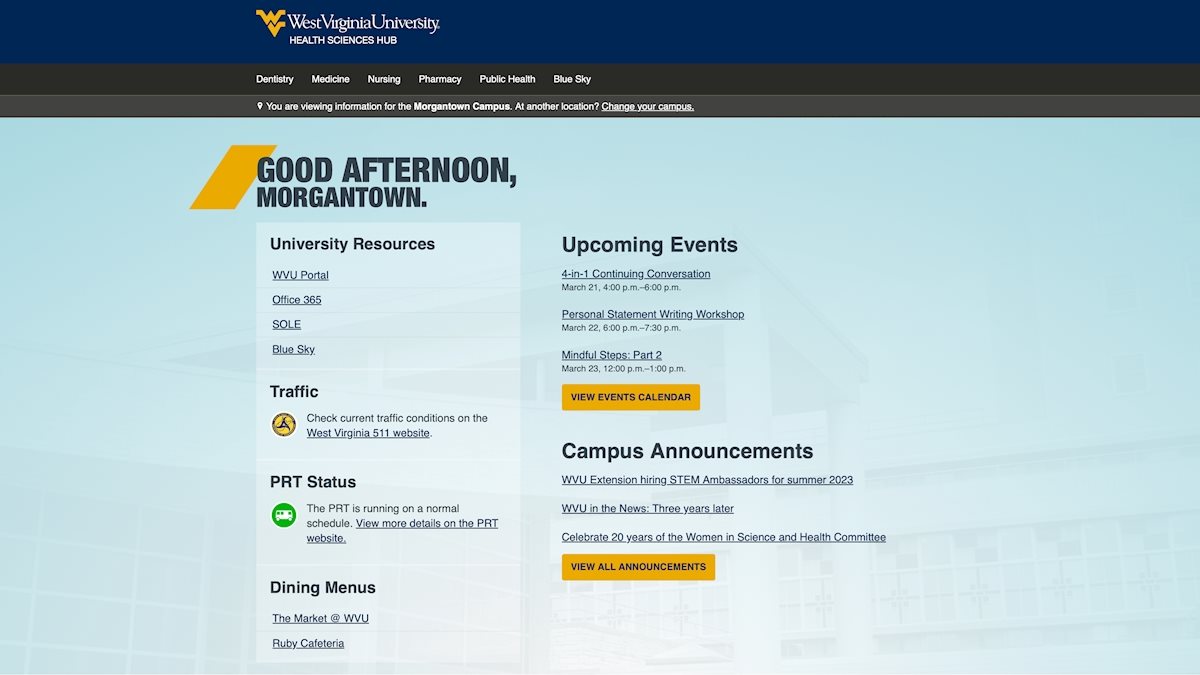 The Health Sciences Hub is the go-to digital home for faculty, staff and students to find frequently used links, internal announcements, calendar feeds, news and more.
Housing internally focused content, the goal of the site is to provide easy access for users both on and off campus. Health Sciences Hub is accessible remotely without a login. Any content that needs to be password protected can be housed in SOLE, SharePoint or another university-approved online tool or system.
On the homepage, users can view information for the Health Sciences Campus in Morgantown or change their campus setting to Charleston or Eastern. Users can also browse school-specific information by clicking the school name at the top of the page.
Information that is not pertinent for external audiences, such as forms, policies and procedures, should be posted within each school section on the Health Sciences Hub.
If you have questions about posting information in the Health Sciences Hub, contact your school communicator or Web Communications Specialist Bill Frye.