Investiture ceremony to be held April 16, 4 p.m., Pylons Lobby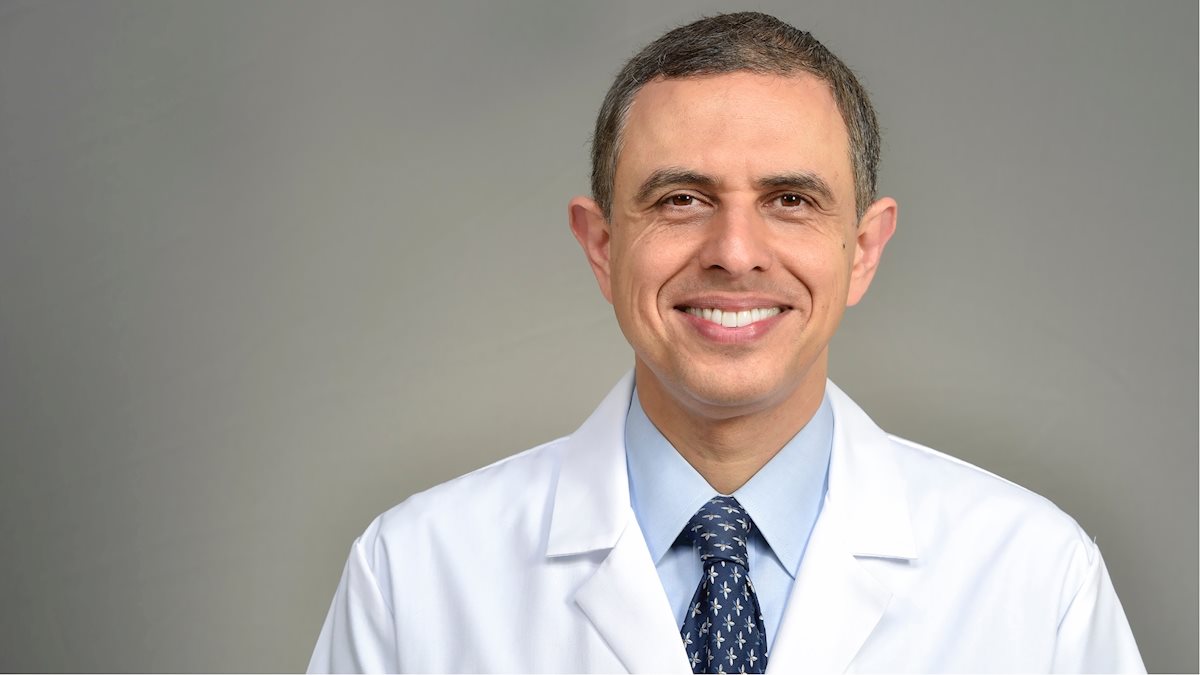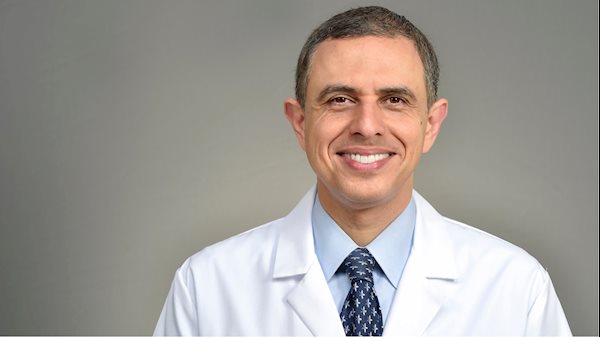 Ali Rezai, M.D., executive chair, vice president and associate dean of the WVU Rockefeller Neuroscience Institute, has been appointed the John D. Rockefeller IV Chair in Neuroscience at West Virginia University.
An investiture ceremony will be held on Monday, April 16, at 4 p.m. in the Pylons Lobby of the WVU Health Sciences Center. A reception will follow.
Rezai, a board-certified neurosurgeon whose clinical areas of expertise include the neurosurgical and neuromodulation management of patients with Parkinson's disease, dystonia, chronic pain, brain and spinal cord injuries, as well as severe mood and anxiety disorders, also serves as executive chair and vice president of neurosciences for WVU Medicine.
Rezai is a significant leader in the novel and innovative use of brain implants for treating Parkinson's disease, obsessive-compulsive disorder, Alzheimer's disease, and traumatic brain injury. His work is recognized across the globe, and his research has been published in distinguished national journals and news publications.
His charge is to bring the same level of success and rapid advances that have occurred in areas such as heart disease and cancer to brain health, and to develop partnerships and accelerate innovative technologies, treatments, and protocols. He brings a new vision and strategic thrust to neuroscience research at WVU, one that includes the deployment of an array of initiatives and technologies to improve brain health.
Rezai served more than eight years at the Ohio State University Wexner Medical Center as director of the Neurological Institute, director of the Ross Center for Brain Health and Performance, associate dean for neuroscience, the Stanley D. and Joan H. Ross Chair in Neuromodulation, and professor of neurosurgery and neuroscience.
Prior to joining the faculty at Ohio State, Rezai was the director of the Center for Neurological Restoration and the Jane and Lee Seidman Chair in Functional Neurosurgery at the Cleveland Clinic. He also served on the neurosurgical faculty at New York University Medical Center as the director of the Center for Functional and Restorative Neurosurgery.
All faculty and staff are invited to attend. Please RSVP to bmlong@hsc.wvu.edu or 304-293-1874.