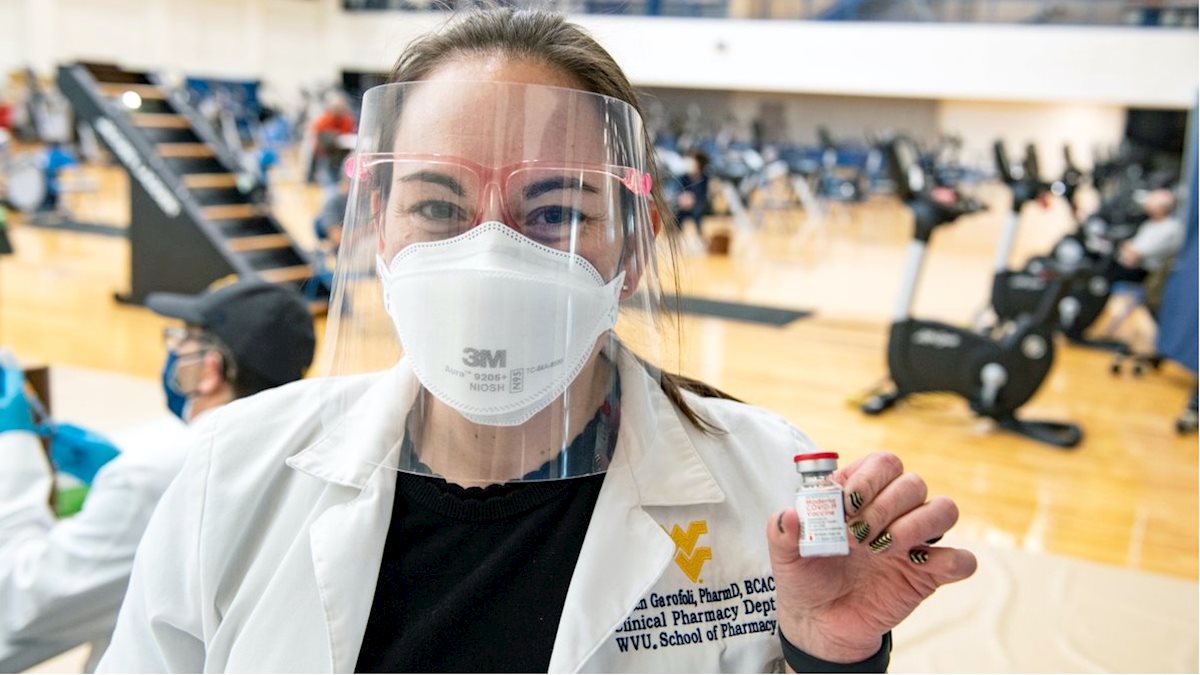 We are seeing the heavy impact of COVID-19 in West Virginia and much of the United States.
The states of Alaska and Idaho have rationed care in their hospitals. The state of Oregon with fewer ICU beds has also been greatly challenged by the surge in critically ill people from COVID-19.
West Virginia is facing those challenges, as well.
On Friday (Sept. 17), West Virginia had the highest transmission rate of COVID-19 in the country. If we were a country, our transmission rate was the highest in the world.
Let that sink in for a moment.
Our hospitals are filled with more patients suffering with COVID-19 than ever before. As of Sunday, September 19:
We have 961 COVID-19 infected people in our hospitals. Our previous peak in December 2020 was 818, and during the first week of July 2021, we had 52 COVID patients in West Virginia's hospitals.

We have 287 ICU patients infected with COVID-19. Our previous peak was 219. During the first week of July, 2021 we had 17 COVID-19 patients in our ICUs.

We have 160 COVID-infected people on ventilators, and our previous peak was 104. During the first week of July, we had 6 COVID-19 patients on ventilators.

We had less than 1,000 COVID-19 active cases at the beginning of July 2021. Today, we have 25,074.
This is the impact of the Delta variant from COVID-19 in West Virginia. The virus is much more highly transmissible, as we have previously stated, and exists in aerosols and droplets in up to 1,200 times greater concentrations than the original COVID-19 virus from Wuhan, China.
This brings us to our two things.
What the Governor asked us to do and what our focus has been – save lives and protect the health of our citizens and maintain hospital capacity and care.
Both of these objectives are more challenged today than at any other time in the pandemic.
We are taking measures to maintain hospital capacity and the leaders of our hospital system and our state Hospital Association are doing heroic work to maintain care for all West Virginia residents.
But they are being challenged in a way that we have never been challenged before.
If we see 10 inches of rain in West Virginia in a month, no big deal. If we see that much rain in a single day, we'll be overrun with flooding.
We have seen a lot of fresh rain from COVID-19 in West Virginia. The flood gates have opened quickly.
So, what can we each do to help get through this most recent challenge?
First, stay together. We are always stronger together than separated, and this is a great strength of our people and our state.

Second, get fully vaccinated. Although full vaccination will not get us out of this current acute surge, the future of many people's lives is at stake. Looking at our hospitalized population today, about 82% are unvaccinated. Our ICU population, 90% unvaccinated. Our ventilated population, 91% unvaccinated.

Vaccinations are the key to save lives and protect hospital capacity.

Third, choose layered mitigation strategies. Wear a mask if you are inside around others and in crowded circumstances. Reducing transmission is all of our responsibility and will benefit us all right now.

Fourth, get tested if you have any cold or sinus symptoms. If you are infected, isolate and if you qualify for a high-risk condition, then explore getting treated with the monoclonal antibody cocktail. These antibodies work best if given very quickly before getting ill enough to need supplemental oxygen or being admitted to the hospital.

Fifth, do not go to the Emergency Department unless you have a significant injury or need. Please connect with your primary care provider or clinic to get the care you need. Urgent care facilities are another choice, but we want to reserve Emergency Department capacity for those issues that are vital.
Together, we will get through this most recent challenge to West Virginia.
Together, West Virginia strong.
Clay Marsh, MD
West Virginia COVID-19 Czar
Vice President and Executive Dean, WVU Health Sciences