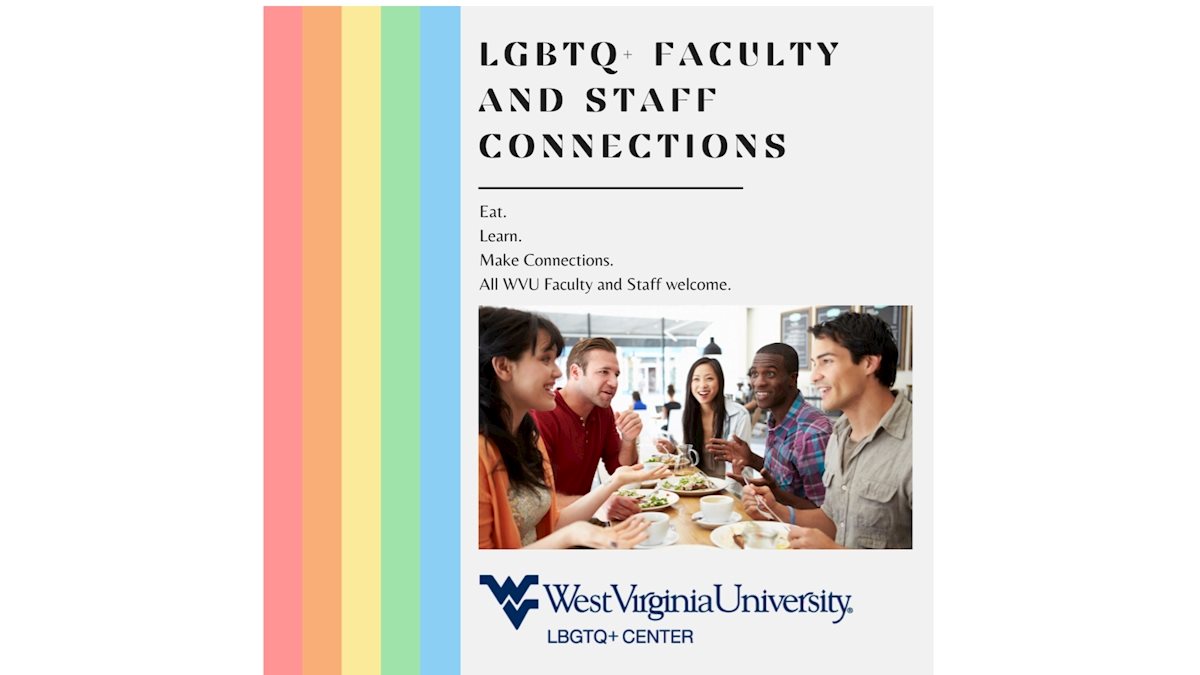 The LGBTQ+ Center will again host their Faculty and Staff Connections series during the Spring 2022 semester. The Center will follow a hybrid model, with two events taking place in person and four events occurring online. During these events, LGBTQ+ faculty and staff are encouraged to not only network and socialize, but also to share their LGBTQ+ related research and initiatives with the community.
If you are interested in sharing your important work, please email Casie Fox, Program Specialist, at cfox5@mail.wvu.edu, indicating your topic and preferred presentation date from the list below. The Center asks that presenters limit their talks to about 20 minutes in order to allow time for questions, comments, and socializing among all guests.
All WVU Faculty and Staff are welcome!
Tuesday, Jan. 18, 4-5 p.m.
Wednesday, Feb. 2, 12-12:45 p.m.
Tuesday, Feb 22, 5-6:30 p.m.
Tuesday, March 22, 4-5 p.m.
Thursday, April 7, 12-12:45 p.m.
Wednesday, April 20, 5-6:30 p.m.