School of Pharmacy Centers
WV Center for Drug and Health Information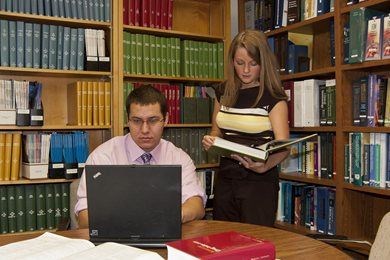 Mission:
The primary mission of the WVCDHI is to improve and enhance the health and well-being of West Virginia's citizens by serving as a comprehensive drug information resource for health care providers throughout the state. The WVCDHI's activities incorporate service provision, student and resident teaching, and research, consistent with the Strategic Plan for the Robert C. Byrd Health Sciences Center at West Virginia University.
A brief overview is provided of the West Virginia Center for Drug and Health Information (WVCDHI). The mission of the WVCDHI with regard to the areas of service, teaching, and research/scholarly activities is described.
The holdings of the WVCDHI and the resources available to the WVCDHI are discussed.
Descriptions of the WVCDHI staff, including their background and experience, are provided.