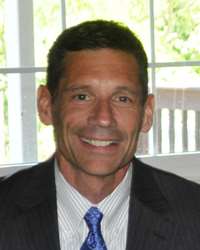 Kent Hunter, R.Ph., Pharm.D., is a member of the WVU School of Pharmacy Class of 1984. Dr. Hunter received his bachelor's degree from the School in 1984, and then received his Pharm.D. from the University of Florida in 2007. He is a Medical Outcomes Specialist at Pfizer Global Medical.
How has your education at the WVU School of Pharmacy helped you professionally?
I am certain that my education at the WVU School of Pharmacy helped me build the basics of my practice of the pharmacy profession. But, just as importantly, keeping my connection to the School over time has allowed me to maintain a network which has permitted me to practice in different pharmacy settings: retail, hospital, home infusion, long-term care, and now, the medical division of industry. The profession of pharmacy is a large yet small one, and relationships have been instrumental in helping me better myself. Dr. Art Jacknowitz, who was a new professor at the school when I was a student, is a prime example of how someone at the school has helped me professionally. In addition, somewhere along the way, Art became a great friend.
What is your fondest memory of the WVU School of Pharmacy?
My best memories involve the friendships that I made during my time in school. Because my class will be celebrating a milestone anniversary in 2014, I am looking forward to re-connecting with many of my classmates between now and then. My fondest memory, however, is that of graduation day. Walking across the stage and receiving my diploma was quite emotional because I was closing one chapter of my life and beginning a new and exciting one.
What was your favorite class and why?
My favorite class wasn't in a classroom setting, but rather was Med Team rotations. It was at that point when I began to apply everything I learned from our classes and things began to gel for me. Jim Stevenson was my preceptor for the rotation and he made a big impression on me. The patient cases at WVU Hospitals were interesting, too.
How do you feel the School is preparing our student pharmacists for their careers and to be leaders in the profession of pharmacy?
I am involved with the School as an Adjunct Professor by serving as a preceptor and via the mentorship program. I also periodically give lectures to certain classes. I am impressed with the students! Their comprehension of clinical skills is excellent, and they seem to be more in tune with many of the components of the patient care process, rather than only focusing on the patient's drug therapy. The students also seem to have a good grasp of some of the more recent trends in healthcare.
Do you have any hobbies?
For the last few years, I've been running half marathons. This year I completed my first Olympic Triathlon, which is an event that includes swimming, biking, and running. For days after the triathlon, my arm hurt because I twisted it patting myself on the back.
Do you have words of advice for our current students?
My advice to the current students is to explore as much of the profession as possible, both while in school, but especially after graduation. A degree in pharmacy opens up many career doors, some of which are obvious and some of which are more hidden. The hidden opportunities can prove to be very exciting and rewarding and, if chosen, can lead to even more opportunities.