Message from the Dean
Welcome to the West Virginia University School of Pharmacy! I am privileged to serve the School as Interim Dean. I first came to WVU in 1993 as an assistant professor — in the role of clinical practitioner, teacher and researcher — and transitioned to associate dean for academic affairs and educational innovation. Over the course of my career, the students, alumni, faculty and staff here have become like family to me. I am continually impressed by the commitment of our faculty to excellence and to improving the education of our students.
As the state's first school of pharmacy, we have been pioneering change in the education of pharmacists for over a century. We are proud that our Doctor of Pharmacy (Pharm.D.) graduates perform above the national average on the North American Pharmacist Licensure Examination. They are highly competitive in the job market and in the selection process for postgraduate pharmacy residencies across the country. 
Healthcare and the profession of pharmacy are constantly evolving. In response to these changes, we are implementing exciting curricular changes in the fall 2015 semester. Our new curriculum will integrate basic science with clinical practice so students understand the underlying "why" behind drug therapy. We are also emphasizing active learning and skills development — students will learn by "doing" from the first semester in the program. And most importantly, students will better learn how to function as members of interprofessional teams alongside students from medicine, nursing, dentistry, public health, and physical and occupational therapy.
Students also have opportunities to develop specialized expertise in areas such as research, gerontology, college teaching, and global health by taking elective coursework and practice experiences in these areas. We also offer a clinical pharmacy track to better prepare students for postgraduate pharmacy residency training. Students can also enroll in our dual Pharm.D./MBA degree program to position themselves for executive careers in healthcare.
Students interested in improving patient health through research can pursue a Ph.D. through one of our two nationally renowned graduate program pathways: Pharmaceutical and Pharmacological Sciences or Health Outcomes Research. Whichever career path students choose, they can rest assured that they will have a solid and competitive educational foundation on which to build.
Our dedicated faculty help and inspire students to achieve their goals. Our faculty are the scientists developing new medications, and they are the clinicians working with healthcare teams to improve medication use. Through their teaching, research and service, our faculty are making differences in the lives of our students and in the health of citizens on state, national and global levels.
It is indeed a most exciting time to be involved in our profession and to be studying pharmacy at WVU! As you search for the educational institution that will help forge your future, please visit the WVU School of Pharmacy. Our faculty, staff and alumni are ready to help you succeed.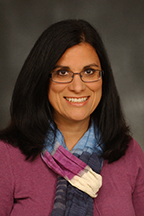 Mary K. Stamatakis
Interim Dean