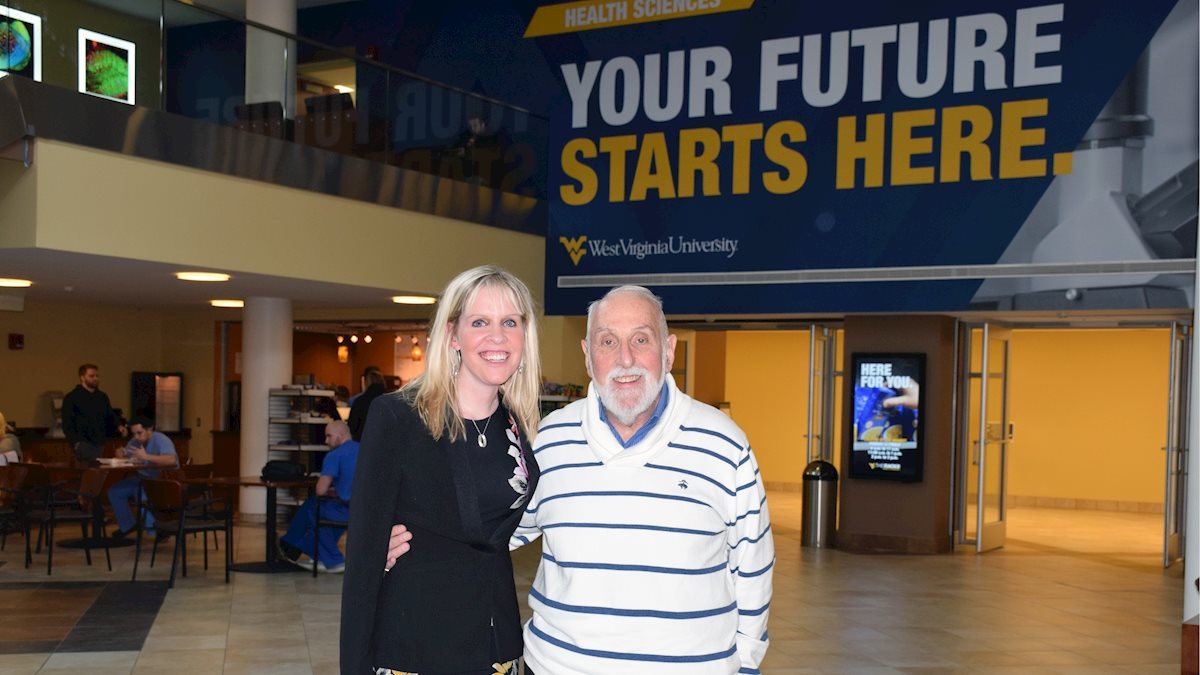 Dr. Joanna Stollings' future started at WVU in 2003. Today, she is the Medical Intensive Care Unit Clinical Pharmacy Specialist at Vanderbilt University Medical Center in Nashville, Tennessee.
Stollings returned to her alma mater today as the guest speaker for the Louis A. Luzzi Lectureship Series. During her presentation, "Pharmacists Leadership in Patients During and Following Critical Illness," Stollings shared some of her research, which was published in this month's New England Journal of Medicine. A recent study suggests using primarily balanced fluids instead of saline as intravenous fluid therapy could save tens of thousands of patients across the country each year. In addition, she gave students who are interested in research some sound advice.
"My recommendation is to start small. When I think of research ideas, I think of my pet peeves," said Stollings. "Whatever they're [the medical profession] doing that I don't feel is right or evidence-based, is what I'm passionate about and want to fix."
The Louis A. Luzzi Lectureship series was hosted by the Alpha ETA Chapter of Phi Lambda Sigma.