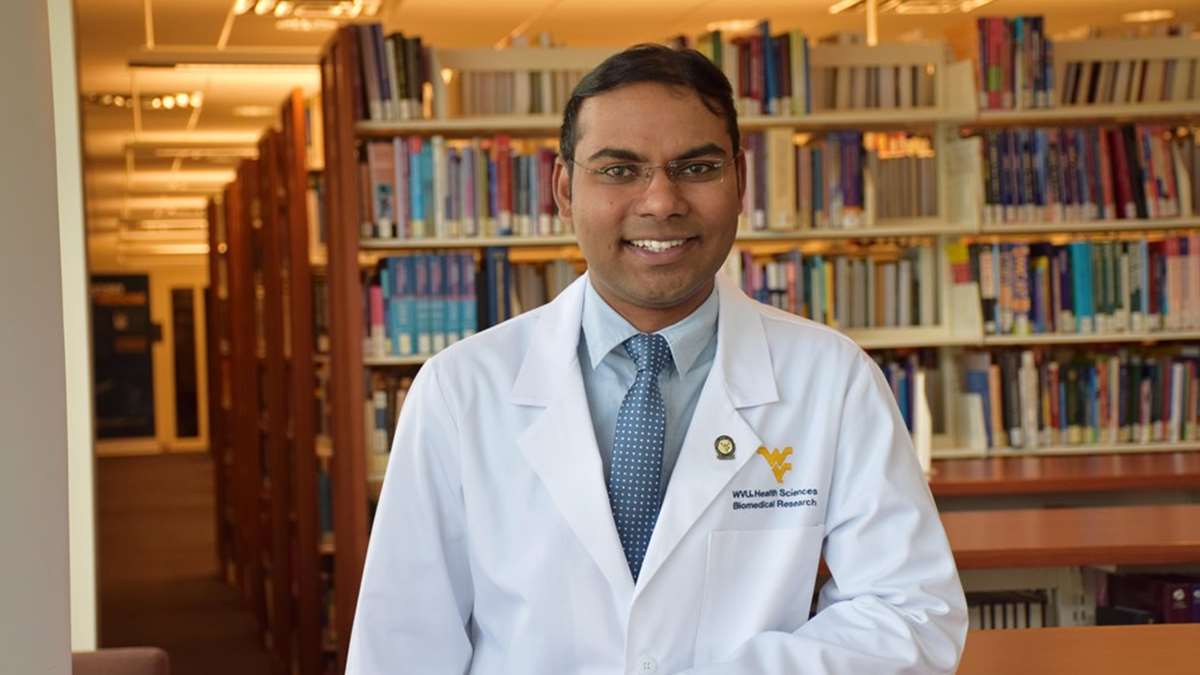 Pharmaceutical Sciences Ph.D. Student Presents Research at International Conference
By Jordan Jasper
While in school, students spend hours learning about the research of the biggest names in their field of study. Afroz Mohammad, a Ph.D. student in the Department of Pharmaceutical Sciences, had the opportunity to present his research at a prestigious Gordon Research Conference alongside some of the individuals he reads about in journals and textbooks.
The Gordon Research Conferences are a series of conferences dealing with research in the fields of biological, chemical and physical sciences. Some of the biggest names in research, whether in academia or industry, from around the world attend these meetings.
Mohammad attended the "Barriers of the Central Nervous System Conference," held in New London, New Hampshire. Applicants went through a rigorous screening process in order to be accepted. Hopeful attendees submitted detailed abstracts outlining their research and reasons why attending this conference would help them in their research. Mohammed was one of the fewer than 200 scientists from around the world who were selected.
His research, "MM-398 accumulates in metastatic lesions crossing the blood-tumor barrier (BTB) and prolongs survival in an experimental model of brain metastases of human triple negative breast cancer," deals with unlocking ways to infiltrate the blood-brain barrier, a filtering mechanism of blood vessels that work to keep certain things in and other things out of the brain. Mohammad realized that this was the area on which he wanted to focus his research while he was working toward his master's degree.
"I was fascinated by the blood vessels in the brain because they are different than the blood vessels in the rest of the body," he said. "After reading more about this, I realized how challenging it is to deliver drugs to the central nervous system. If we were able to do that, we could find many solutions to central nervous system diseases."
The Gordon Conference did more than allow Mohammad to present his research along with some of the biggest names in science. The conference fosters collaboration between many different researchers with interests in the same field. For professors, there is a chance to meet another faculty member, or person in industry, with whom they can collaborate or share information. For graduate students, there are opportunities to find someone to work with after graduation or post-doctoral studies.
"The format of the conference brings people very close together," Mohammad said. "I strongly believe that collaboration is the future of scientific research. I am very thankful for the people at the School of Pharmacy that helped me get this opportunity, especially my mentor Dr. Paul Lockman. Being able to attend this conference was a wonderful opportunity and experience for me."